Why Should Invest In Mori Condo?
Mori is an upcoming residential development located in Kallang Area. This is the newest and highly sought-after suburban residential condo, acquired by RL East Pte. It is a wholly-owned subsidiary of Roxy-Pacific Holdings Limited. The land of this condominium project was purchased for $93 million. This is considered one of the largest private residential transactions in Singapore. Mori is expected to become one of the attractive and unique residential projects, with many advantages in location and design, bringing a comfortable and modern life to residents in the future. So what makes this project so attractive?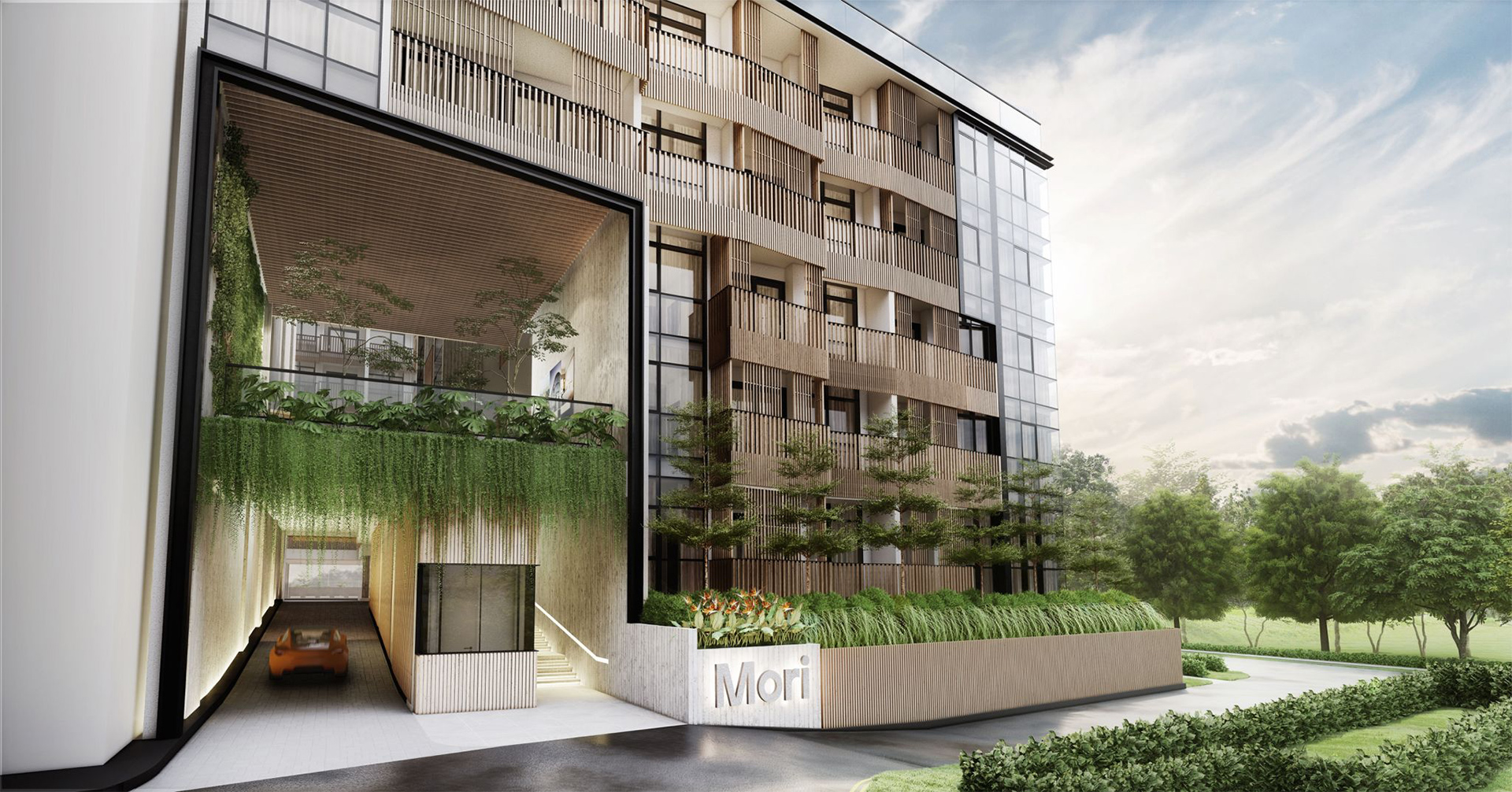 Mori Condo facade
Get more interesting information about Mori Condo Details here!
Mori Condo - Rare Freehold - Strategic location - Long-term investment value.
Mori Condo occupies a total land area of approximately 3,450 square meters or 37,131 square meters and has a maximum Total Floor Area (GFA) of approximately 103,967 square meters and a lot ratio of 3.07. The development is expected to be designed with a basement, car park on the 1st floor, swimming pool on the 2nd floor, while the common landscape roof will be arranged on the 6th floor. The condo is a residential development delicately equipped with incredible facilities such as gym, swimming pool, outdoor exercise corner, children's playground, lounge, BBQ pit, sundeck , etc in a secure location. Therefore, it can be seen that the condo promises to bring long-term and sustainable investment value to investors thanks to the convenience and potential for continuous price increases in the busy Kallang area.
Mori Condo offers you a myriad of internal facilities. Discover Mori Facilities here to get more interesting things about landscape of the condo!
Mori is proud to be one of the outstanding projects of Roxy-Pacific Holdings Limited
Mori Condo is developed by one of the famous and reputable developers in Singapore, Roxy Pacific. The group was founded in May 1967, mainly focusing on the hotel and real estate sectors. In 2008, the company was listed on SGX. The group has developed many successful projects at home and abroad, including several Japanese boutique hotels in Kyoto & Osaka and the Grand Singapore Mercure Roxy hotel. In addition to Mori Condo, there are several residential projects under development such as Dunearn 386 Neu at Novena, View at Kismi, Fvye Derbyshire and Wilshire Residences.
Read more Mori Developer information and don't forget to follow us to receive attractive price from the developer!
Enjoy Great Discount Offers With An Exclusive Mori Showflat Preview!
Mori Condo - Every Experience An Exquisite Surprise!!
Mori Condo - Connecting you to all the essentials of life
Speaking of transport networks, Mori Condo enjoys an excellent location close to a range of nearby amenities. Here are 5 unique features about the strategic location of the project:
1. Within short distance to Aljunied MRT (EW9) and Dakota MRT (CC8).
Mori is strategically located along Guillemard Road in the 14th arrondissement, only a 5- to 7-minute drive from Aljunied Metro (EW9) and Mountbatten Metro (CC7). The project is also well connected to major highways such as the KPE freeway, Mountbatten Road and the Nicoll Expressway.
2. Within a 10-minute drive to several shopping and entertainment centers including Kinex Mall, Kallang Wave Mall, Paya Lebar Square, SingPost and also Suntec City.
With a wide range of shopping and entertainment options, shopaholics living in Mori can satisfy all their needs at Kinex Mall, Kallang Wave Mall, Paya Lebar Square, SingPost with just a 10-minute drive away. car or Guillemard Village, NTUC Fairprice Supermarket 5 minutes away.
3. 15-minute drive to Changi International Airport, SUTD and Jewel @ Changi
4. Only 6-8 minutes drive to Suntec City, Bugis and 12 minutes drive to work Central Business District (CBD)
Mori Residences owns an excellent transportation system, connecting to major arterial roads such as Mountbatten, East Coast, major highways such as KPE, PIE and ECP, from which easily brings you to Suntec City, Bugis in within a 6-8 minute drive, Central Business District (CBD) is 12 minutes away and Changi International Airport, SUTD, Jewel ©Changi is within a 15-minute drive.
5. Located in the 2 fast-growing areas under Singapore URA Master Plan - that Kallang Riverside & Paya Lebar Regional Commercial Hub
Under Singapore URA Master Plan, future owners of Mori condo will enjoy the privileges of being in the 2 fast-growing areas Kallang Riverside & Paya Lebar Regional Commercial Hub, which is being strongly developed in terms of infrastructure as well as neighboring residential projects are constantly being launched. So living here means enjoying a luxurious, comfortable lifestyle and ensuring a better future.
Located at a strategical location, Mori Condo is easily accessible to a myriad of other amenities. Discover Mori Condo Location here to know more about the connectivity as well as convenience of this attractive condominium!
Email Us To Get The Latest Updates Of Mori Condo
Mori Condo - Home Holiday. Privileged Living For The Discerning Few!!
Book An Appointment
Kindly contact us to Enjoy Direct Developer Price & EXCLUSIVE Showroom Viewing!
LATEST NEWS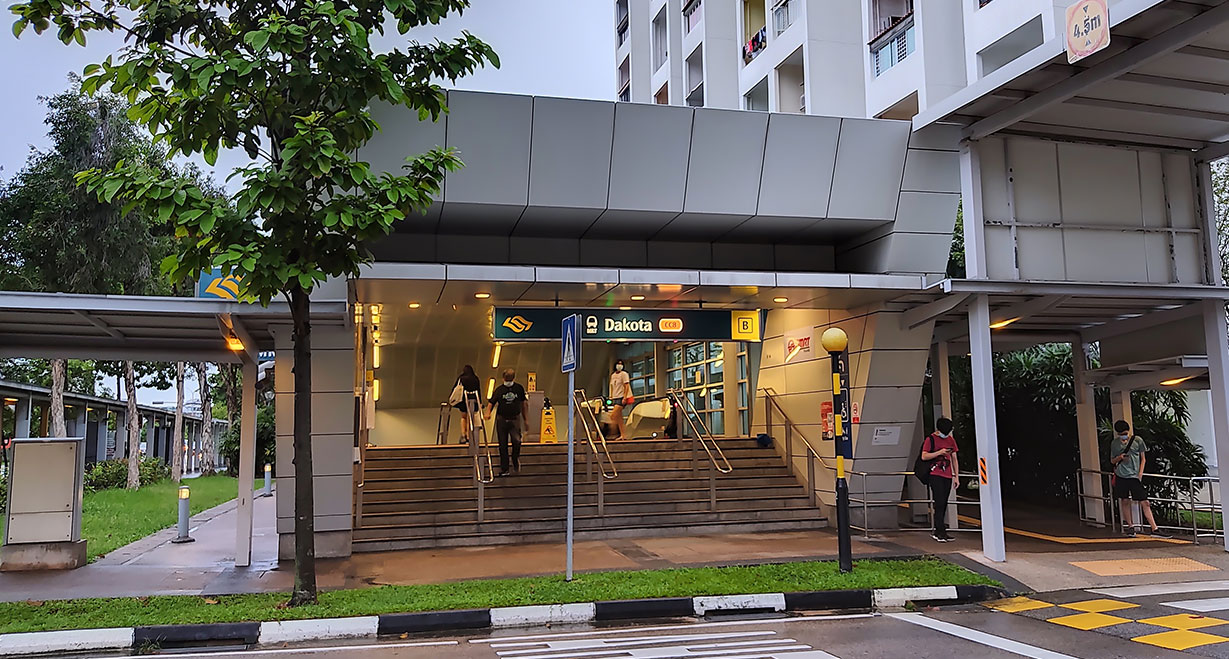 Some recommendation of MRT stations for you in the Mori Condo neighborhood
More Details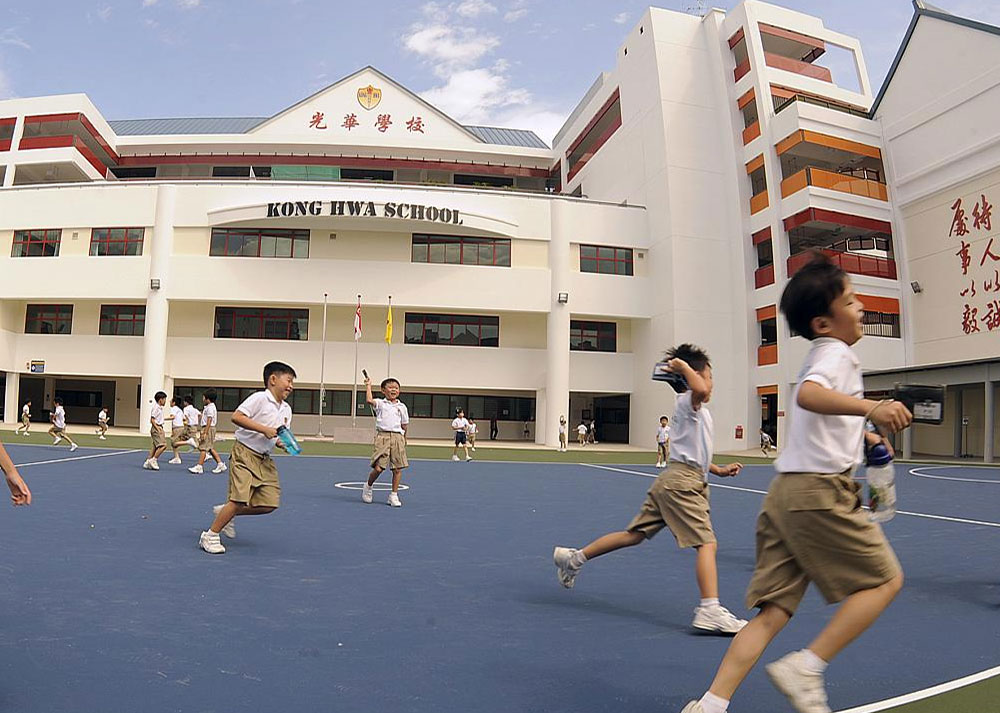 Top 3 prestigious schools in the vicinity of the Mori Condo
More Details
Register now for fastest & latest price updates!
Be the first to know about the latest updates of the development.