Some recommendation of MRT stations for you in the Mori Condo neighborhood
Referring to Mori, we will immediately know the outstanding apartment project of Roxy-Pacific Holdings Limited, which is considered to have a prime location with convenience and connectivity as outstanding features. The development offers convenient connectivity for future residents with numerous nearby amenities such as metro stations, educational facilities, shopping malls, restaurants, community facilities and entertainment centers. The apartment is located in a prime location in the heart of District 14, where residents can easily move to everywhere in the city through the MRT network via subway lines. A few suggestions below will show you the 3 nearest MRT stations to the condo.
1. Dakota MRT Station - the MRT station is only 4 minutes away from Mori Condo
Dakota MRT Station is the closest MRT station to the Mori Condo. This station is about 0.64 km from the project, equivalent to 4 minutes driving or about 7 minutes walking. Dakota MRT Station (CC8) is located along Circular Line (CCL) Phase 2, located in the Geylang planning area. It was built below the Old Airport Road, at the Jalan Dua junction and right next to the Geylang River. The station is also located near schools such as Chung Cheng High School (Main), Broadrick Secondary School, EtonHouse International School Broadrick,...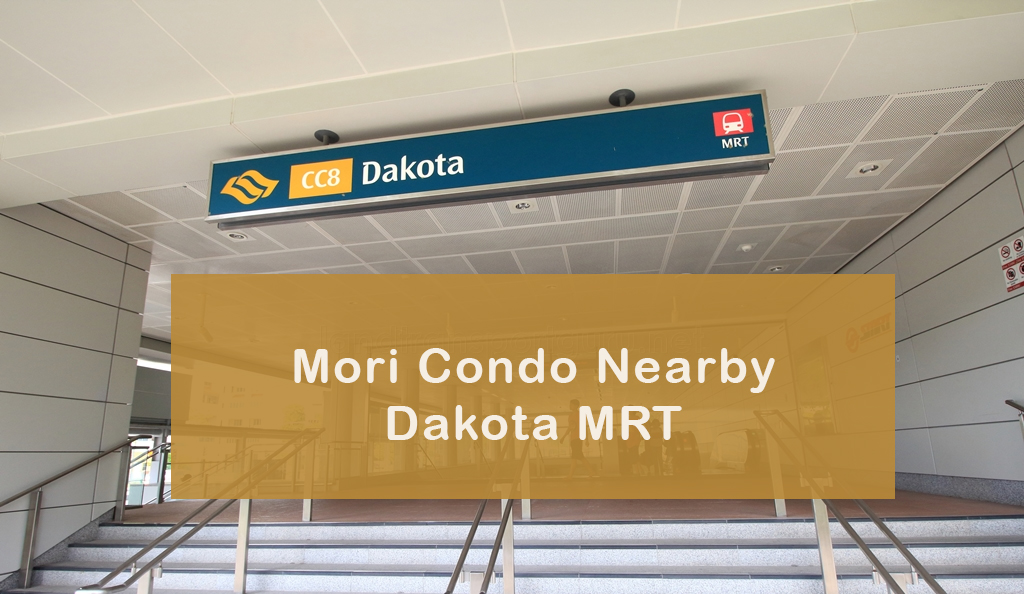 Dakota MRT Station nearby Mori Condo
Register With Us Today To Enjoy Attractive Prices Of Mori Condo
Mori Condo - New Launch Development in District 14
2. Aljunied MRT Station - the second nearest MRT to Mori Condo
The second closest to Mori Residences will be the Aljunied MRT, which is a part of the East-West Line. The project's residents can reach Bugis just 3 stops away, City Hall just 4 stops away, and Raffles Place just 5 stops away. Aljunied MRT is also 1 stop away to Paya Lebar MRT. This is where business and shopping centers are converged. Aljunied Station is about 0.62 km away, approximately a 7-minute walk. The station currently serves the Geylang area, including the nearby HDB developments at Sims Place and Geylang East Central, small condominiums in many areas of Geylang, and many businesses and institutions located around the Industrial Park.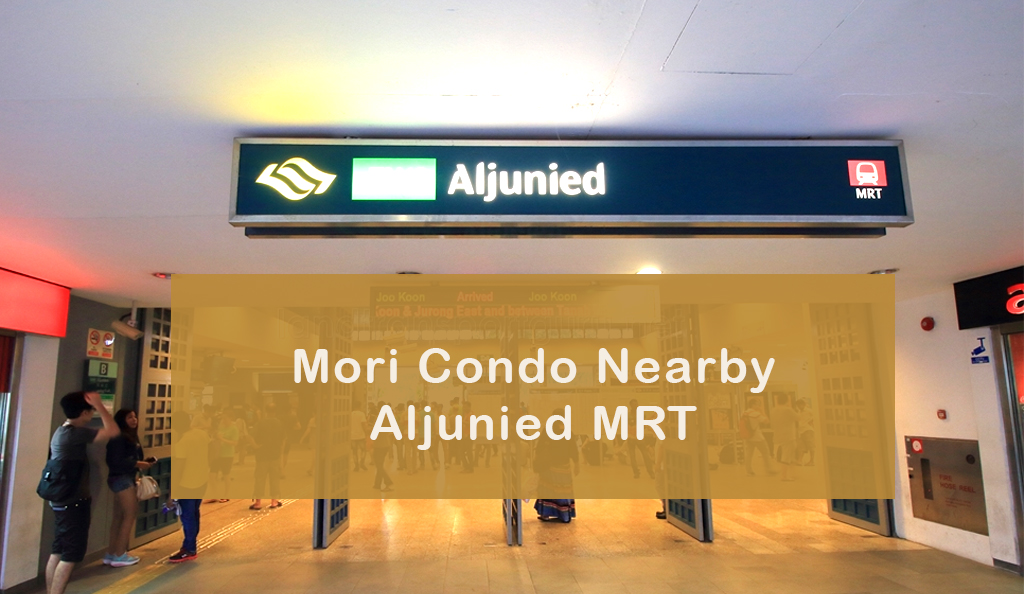 Aljunied MRT Station - the second nearest MRT to Mori Condo
3. Mountbatten MRT Station - a metro station is a 5-minute drive from Mori Condo
This is the MRT station under the Circle Line. It is about 1.2 km from the Mori. Residents living here can easily access the Marina Bay Financial District just 5 stops from the Circle line. Mountbatten MRT is an estimated 6 minutes' drive. Serving the Mountbatten sub-district, in addition to residential projects, Mountbatten Station also serves the nearby schools, markets, and fast food outlets at Stadium Avenue.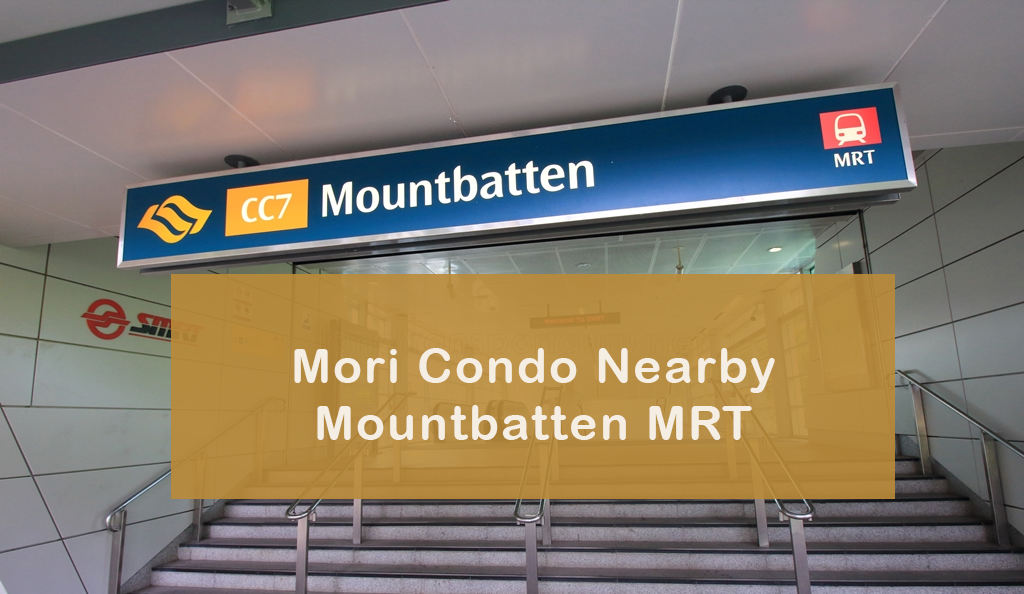 Mountbatten MRT Station nearby Mori Condo
Discover the connection and the connectivity surrounding this development at Mori Location Map, a myriad of interesting destinations have been listed here and waiting for you!
Email Us Or Fill Out The Form Below To Receive The Latest Updates of Mori
Find An Ideal Home For Yourself at Mori Condo Now!!