Mori Condo With Recreational Facilities
Mori Condo with an array of facilities lies on the landscape deck, where all residents are invited to peruse and enjoy the space. You and your family can indulge in swimming in the clear waters, and even partake in a leisurely rest as lounging along the lap pool, with a marvelous view in front of them. This feeling strategy boosts the residents, allowing them to view down like they're amidst the highest point in the valley.
A 25m lap pool is situated within the mid-tier of Mori Condo, the prominence and high position create an alternation of light and shadow, this transparent volume restores the sophistication of the crafted landscape space that will surprise and delight for the powerful linguistic union of architecture and landscape.
The Mori by Roxy-Pacific development suite for those who want to work on their body and soul serenity can stand off the soundness and wellness zone at the perimeter. This area will be a meditation deck for both meditation and yoga. Timber will line this place, and the use of both wood and water will be carefully welded to build a place of balance and quietness for both the senses and the mind.
Roof Terrace at Mori Freehold: Moving up to the Roof Terrace, the go-ahead part of this position is to cook dining in different but equally powerful settings. The design is collected with an intimate scale, allowing pockets of area to provide a sense of order that unifies both exterior and interior.
Besides, conclusive facilities like grill and BBQ stations with shallow spa pools are completely immersed within this area, placing occupants at a level of mingling around the dictated placement of pools and other amenities to maximize the usage within Mori Condo.
EXPLORE THE DYNAMIC AREA OF DISTRICT 14
Mori Condo comes with a variety of shopping and F&B choices. About well-connection, Mori is located in a location with a convenient transportation network with many MRT nearby. Discover the neighbourhood right here!!!
Attractive Price For Early Arrivals
Mori Condo - The Freehold Apartment Coming Soon....
Mori Condo Site Plan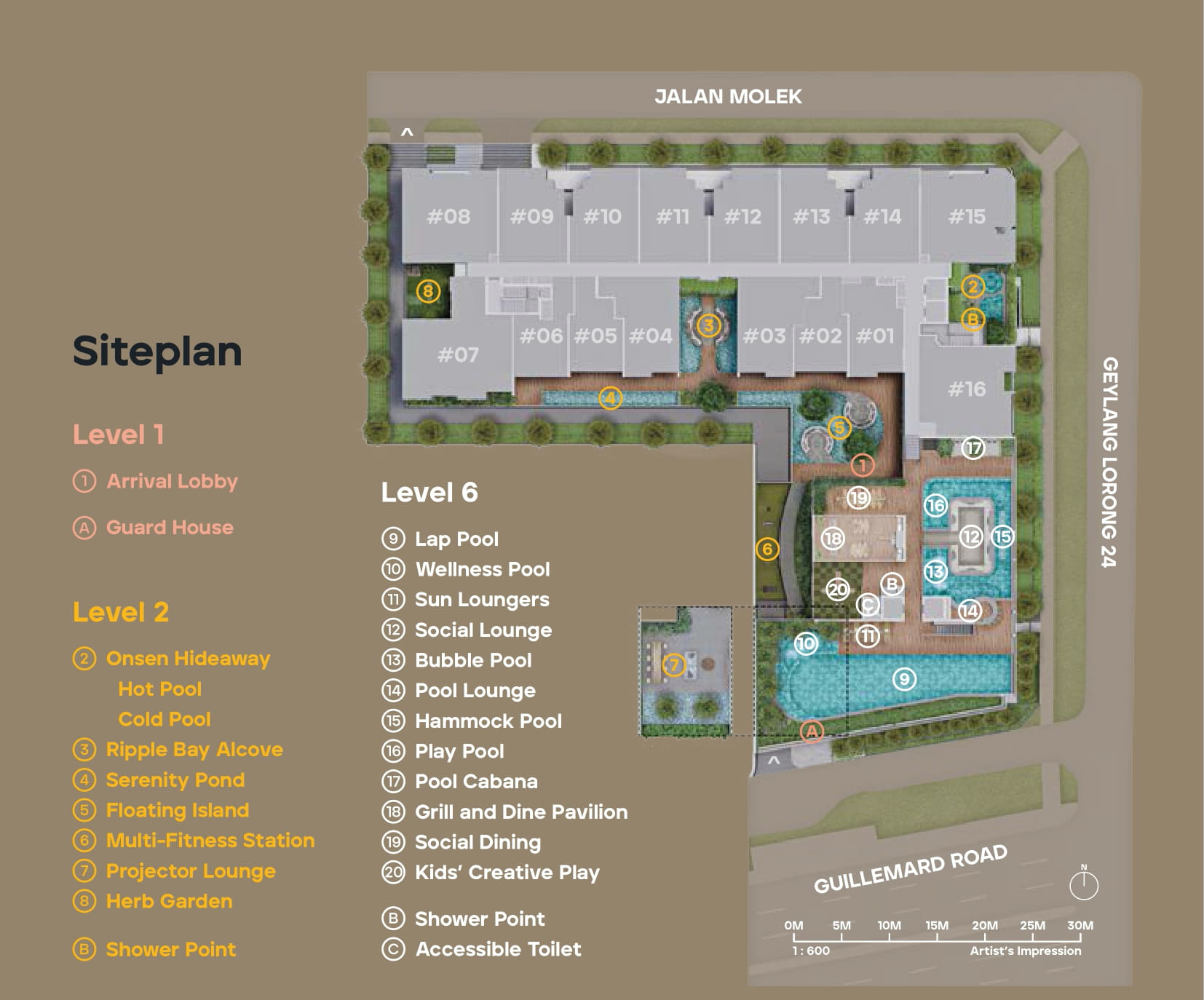 ---
Mori Condo Facilities
Meaning forest in Japanese, Mori is inspired by the modern wabi-sabi philosophy. The art of finding perfection in imperfection, a timeless creation of beauty.
Modern Wabi-Sabi Living
Whatever stage of life you are in — whether you are newly wedded, starting a family, planning for retirement, or enjoying singlehood — there is always beauty and joy to be found.
A good home becomes the foundation for experiencing life, with all its beauty and joy, to the fullest. It is a precious sanctuary away from the hustle and bustle of the everyday. An inner sanctum where life returns to being simple, relaxed and authentic.
#moreoflife
#timelessness
#agelessness
#endlessness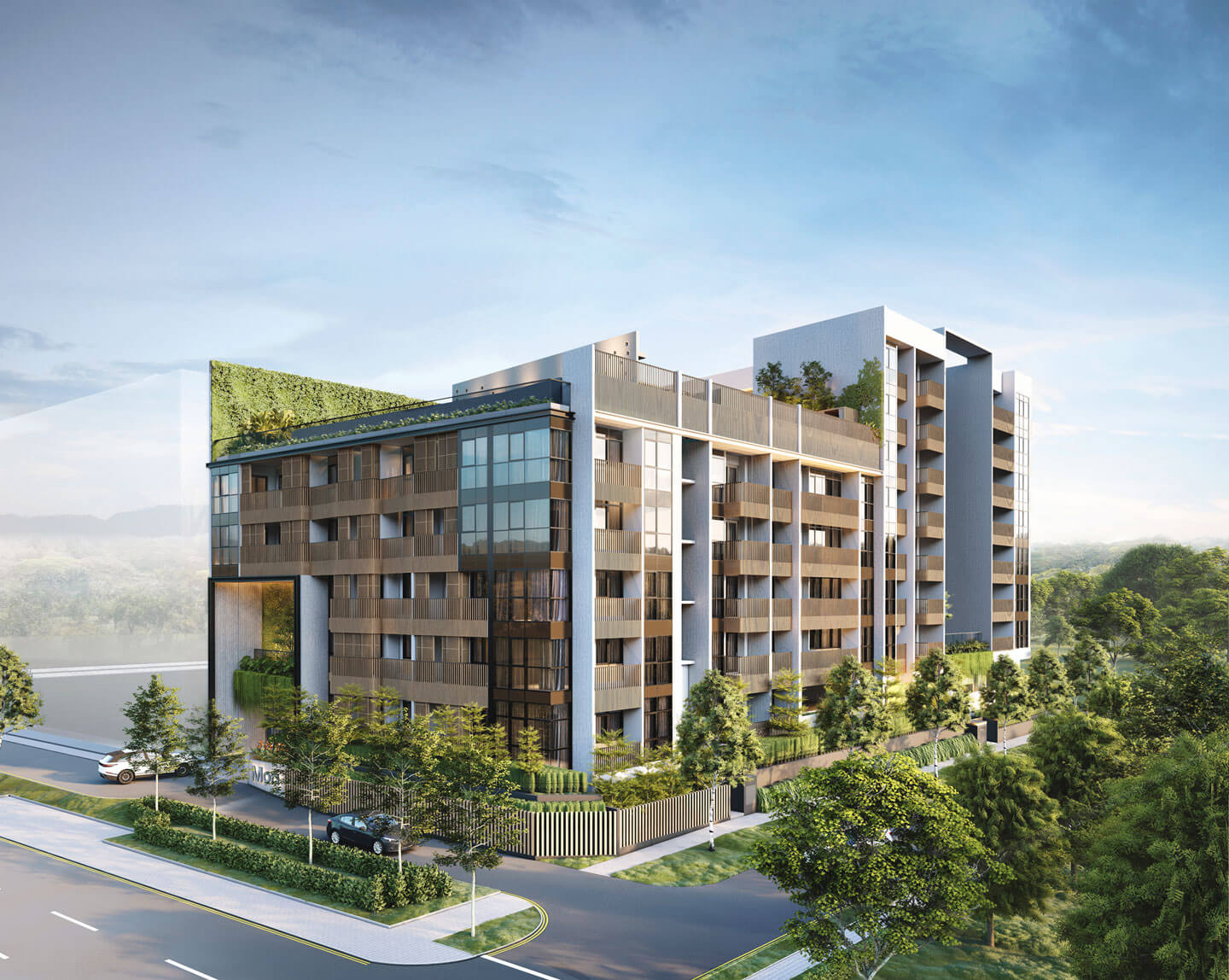 A rare collection of 137 freehold homes in Prime District 14.
Urban. Modern. Natural.
3 Exciting Lifestyle Zones
20 Curated Facilities
Hot and Cold Onsen Pools
6 Assorted Pools
Rooftop Facilities
137 Crafted Residences
Generous Open Circulation Spaces
Outdoor Terraces
A chic urban lifestyle awaits you at Mori.
Facilities are curated into 3 distinctive zones — MoreSerene, MoreActive, and MoreSocial.
Soothe your senses at the Onsen Hideaway. Re-energize your mind with an invigorating swim at the Rooftop Lap Pool. Have a drink with your closest friends at the Social Lounge.
Multi-Fitness Station
Get some fresh air while hitting your fitness goals at the Multi-Fitness Station. It is equipped with both cardio and strength training machines to help you stay in tip-top shape.
---
One of the joys of home is that you can share it with family and friends. Other than letting you host memorable dinners and parties, the MoreSocial zone comes with a Projector Lounge and a Pool Lounge for you to invite your friends over to lounge and have a great time.
Grill and Dine Pavilion
Pool Lounge
Projector Lounge
Social Dining
Social Lounge
Grill and Dine Pavilion Social Dining
Bond over great food and drinks at the Grill and Dine Pavilion. Let the conversations flow, share some laughter and watch the sun set over the spectacular city.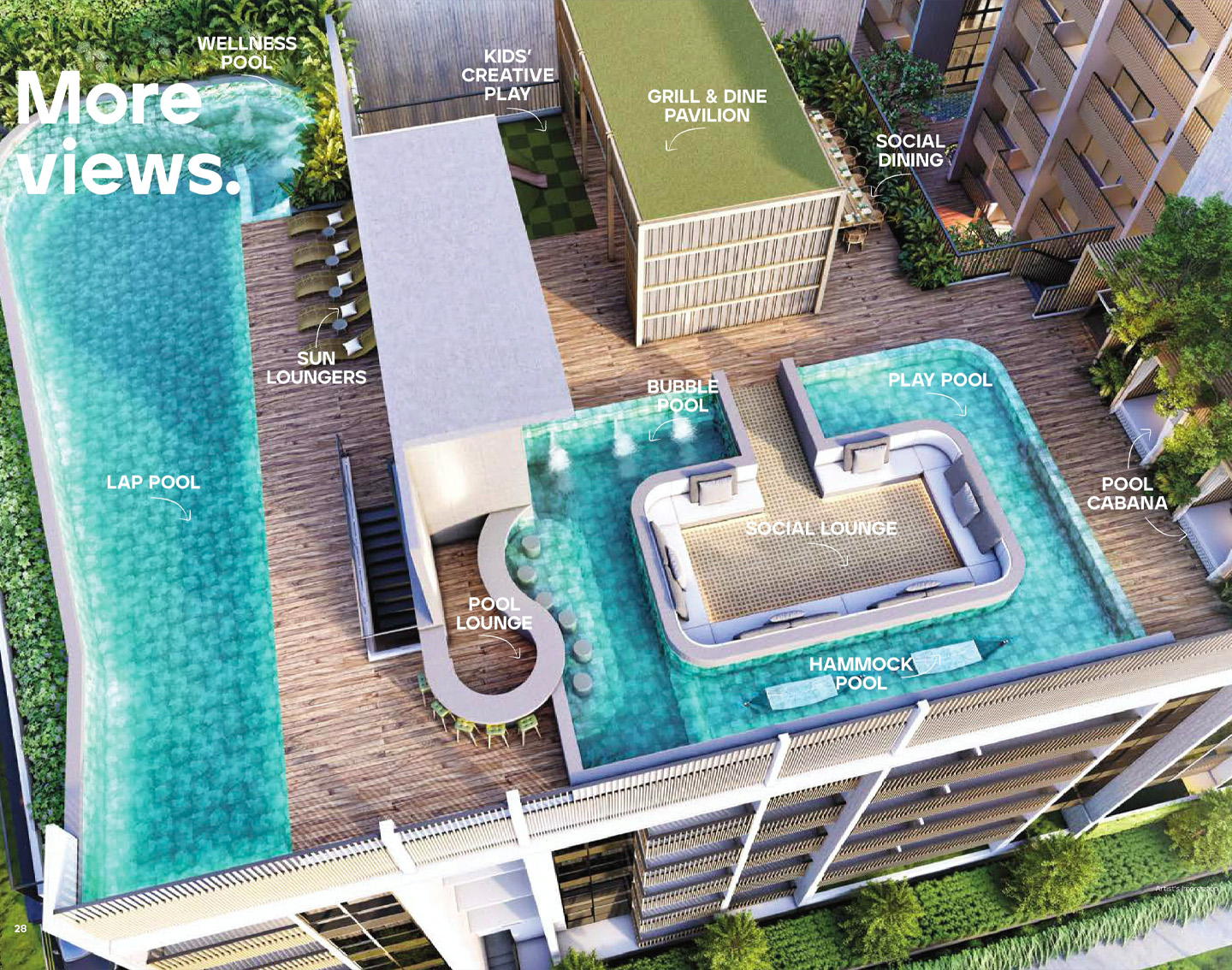 More Views
---
Mori Condo Interior
More tactile.
At Mori, we have curated 2 interior palettes, each showcasing the beautiful characteristics and tactility of the materials.
Functional, Practical Layout
Mori is designed with practicality in mind. Meticulously considered floor plans let you use the space efficiently no matter which layout or unit type you choose. No wasted or unusable corners, just well-planned and expertly crafted spaces.
Smarter Home Gateway
Make life easier with a seamlessly connected smart home. From a smart lock and security system to a smart hub that lets you control your devices from your mobile phone, your home at Mori is equipped to make your everyday more convenient.
Book An Appointment
Kindly contact us to Enjoy Direct Developer Price & EXCLUSIVE Showroom Viewing!
LATEST NEWS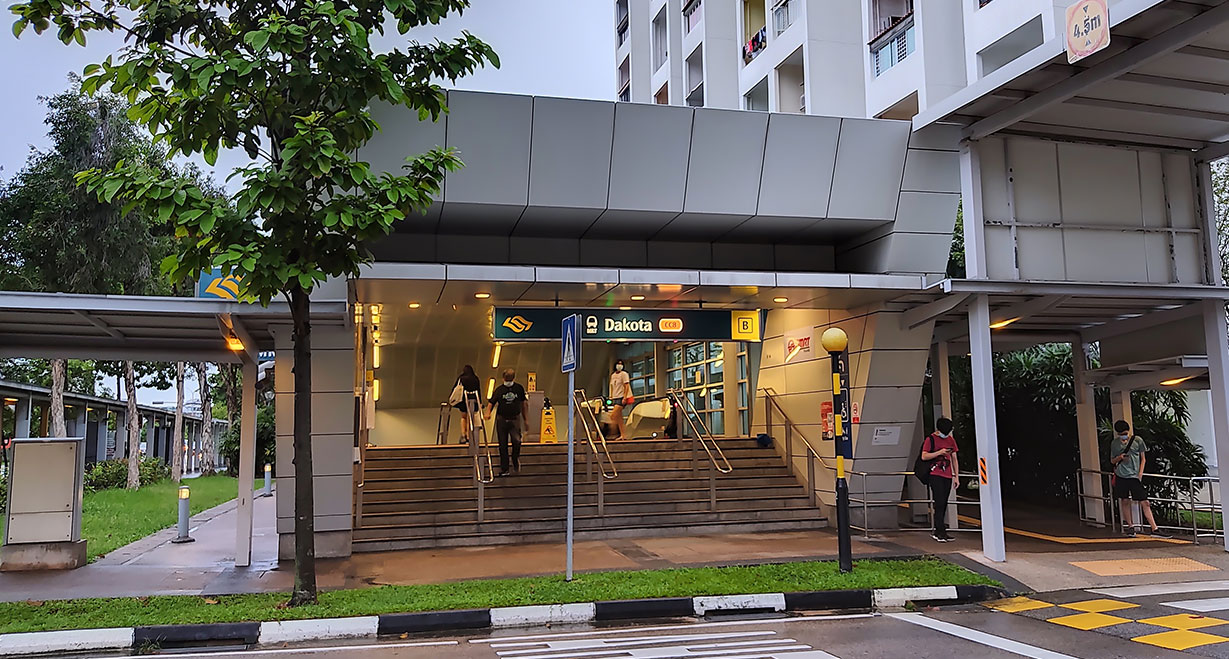 Some recommendation of MRT stations for you in the Mori Condo neighborhood
More Details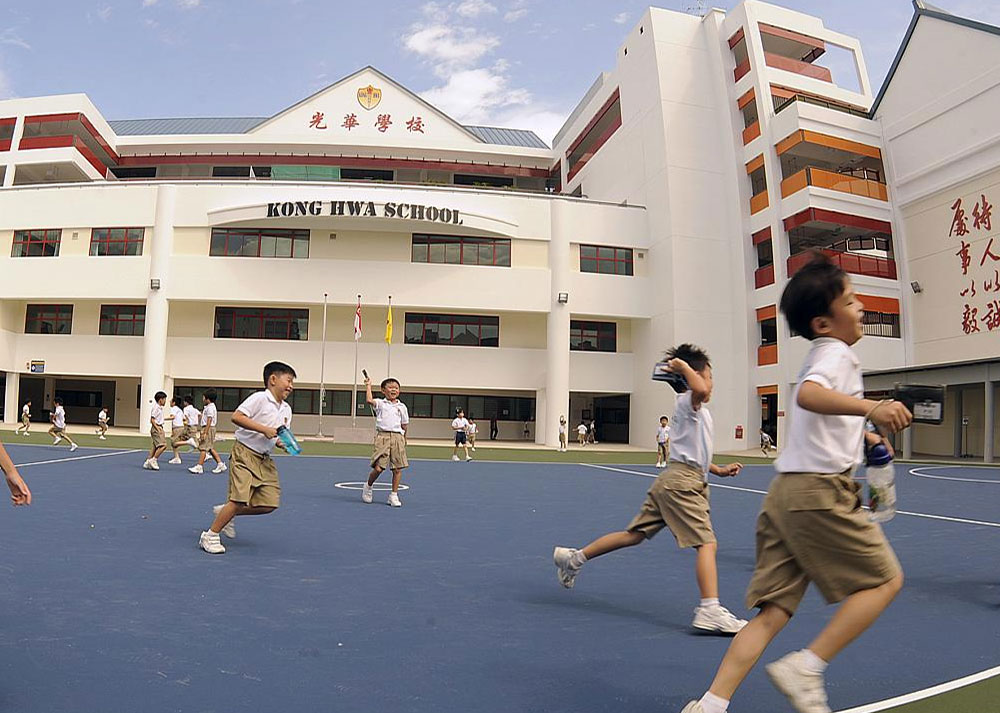 Top 3 prestigious schools in the vicinity of the Mori Condo
More Details
Register now for fastest & latest price updates!
Be the first to know about the latest updates of the development.