Mori Condo Other Projects | Rezi 24 - Every day is an experience to pamper your mind, body and soul.
Mori has been a sought-after residential project since its launch. It consists of 137 luxury freestanding residential units, in a block of 5/8 floors. With shared facilities on Level 2 and Rooftop (6th Floor), families can spend quality time in activities without leaving home. This project is designed with diverse facilities in a balanced campus, including 23m folding swimming pool, bubble pool, children's play area, dining room, projector room, exercise station, Floating Island and Poolside Cabanas. There's a good mix of unit sizes and unit floor plan layouts here. Choices range from 1-Bedroom units measuring 484sqm, ideal for singles and investors, to 4-Bedroom units measuring 1,259ft, suitable for large families. There are also interesting floor plan designs that provide an additional living room or study area. If you are looking for a place to live to the fullest, this is a good suggestion for you. In addition, you can also learn more about a few similar projects, such as Rezi 24.
Continue to direct your attention to projects like Mori Condo with attractive investment value that you cannot ignore, see more about other projects here. Be sure to contact us for exclusive information as soon as possible!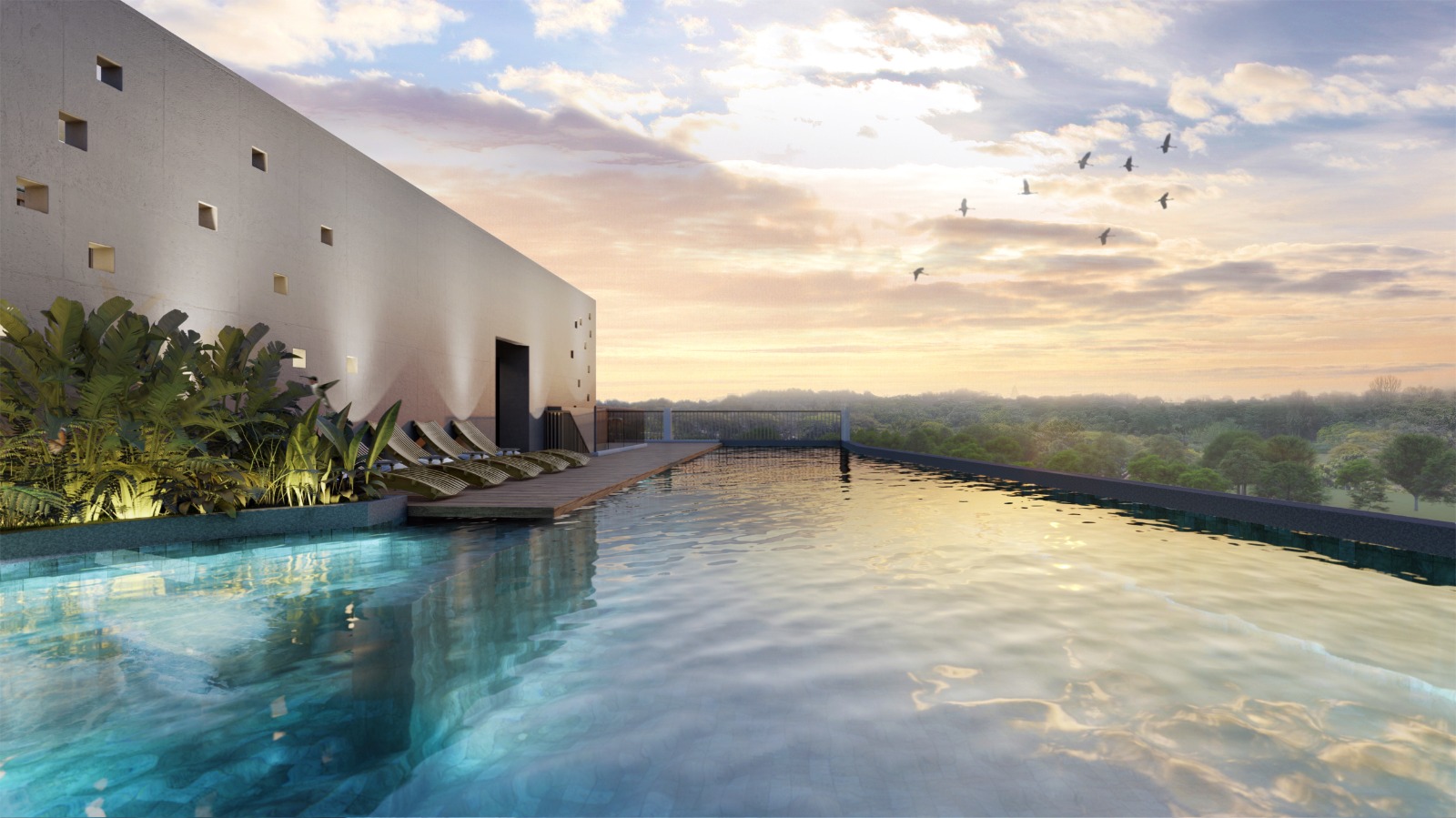 Mori Condo Landscape Design - Panoramic view of Lap Pool area with open space overlooking the city area.
It can be said that one of the attractive points of Mori Condo and Rezi 24 is the investment in internal utilities to serve the lives of residents. Designed with direct access to the swimming pool and 5 floors of the Common Garden, Rezi 24 is one of the apartments of its kind in the vicinity. Whether it's a home with city, garden or pool views, it's a home designed to bring ultimate privacy and tranquility to life. In addition, it offers many amenities so that residents can enjoy the best of it. After a stressful day at work, take a stroll along the lush gardens, relax at the Yoga Deck or relax at the pool while your kids play on the playground.
In terms of connectivity, both Mori Residences and Rezi 24 are located in the vibrant and bustling Geylang area, so these projects will allow residents to experience diversity both inside and outside the living area. . Residents of Rezi 24 can enjoy a life of unparalleled convenience with its proximity to MRT Dakota (0.63km), MRT Aljunied (0.57km) and MRT Mountbatten (0.58km). ECP, PIE and KPE are also nearby. This makes commuting to the Central Business District, Sports Center and Katong convenient. Orchard, Central Business District (CBD) and Marina Bay Financial Center are only a few minutes' drive away. Meanwhile, Mori is admirable when an apartment building is close to many MRTs with a distance that cannot be closer. Less than 10 minutes walk from Mountbatten MRT, Dakota MRT and Aljunied MRT. The upcoming development will cover nearly all of your active lifestyle needs with public transport at your doorstep.
EXPLORE REZI 24 NOW!
Rezi 24 - An attractive project with the design of the Communal Garden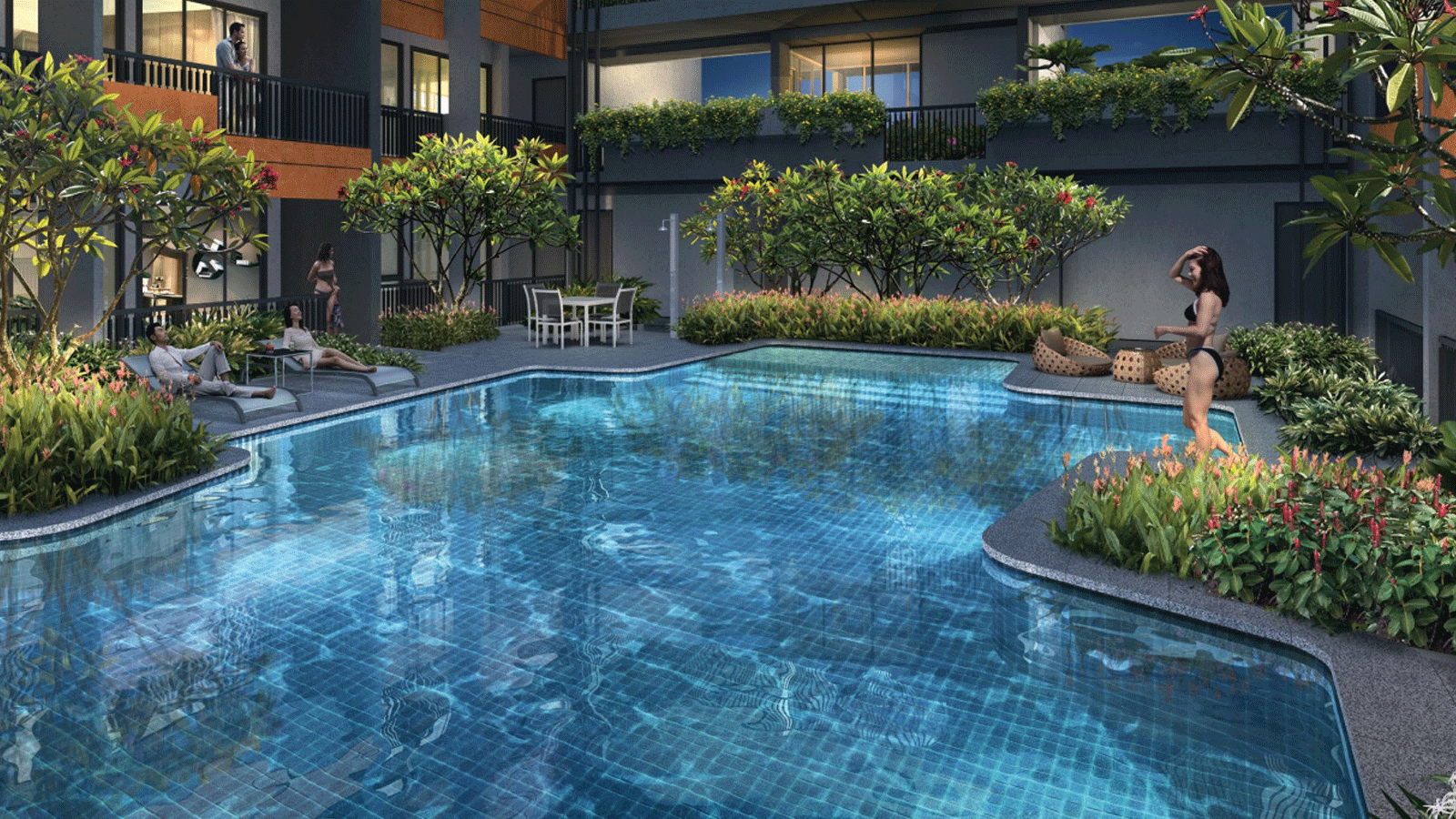 Rezi 24 Landscape Design - The design of the swimming pool located in the center is a bright highlight of this project.
Quickly learn and discover similar projects with Mori Condo & Rezi 24, you can refer to some other projects in this area. Among the notable suggestions, NoMa is an attractive name that you should not miss!
SHOWFLAT VIEWING REGISTRATION
Bring the values ​​of life and last with you through the years at Mori Condo
Book An Appointment
Kindly contact us to Enjoy Direct Developer Price & EXCLUSIVE Showroom Viewing!
LATEST NEWS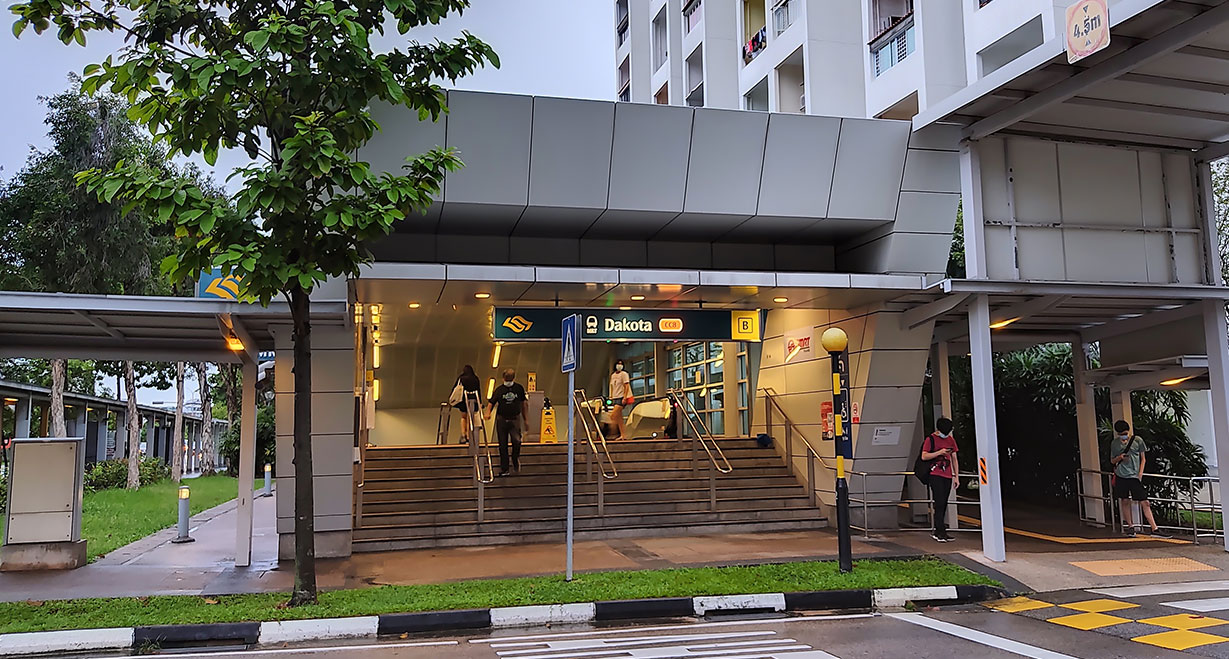 Some recommendation of MRT stations for you in the Mori Condo neighborhood
More Details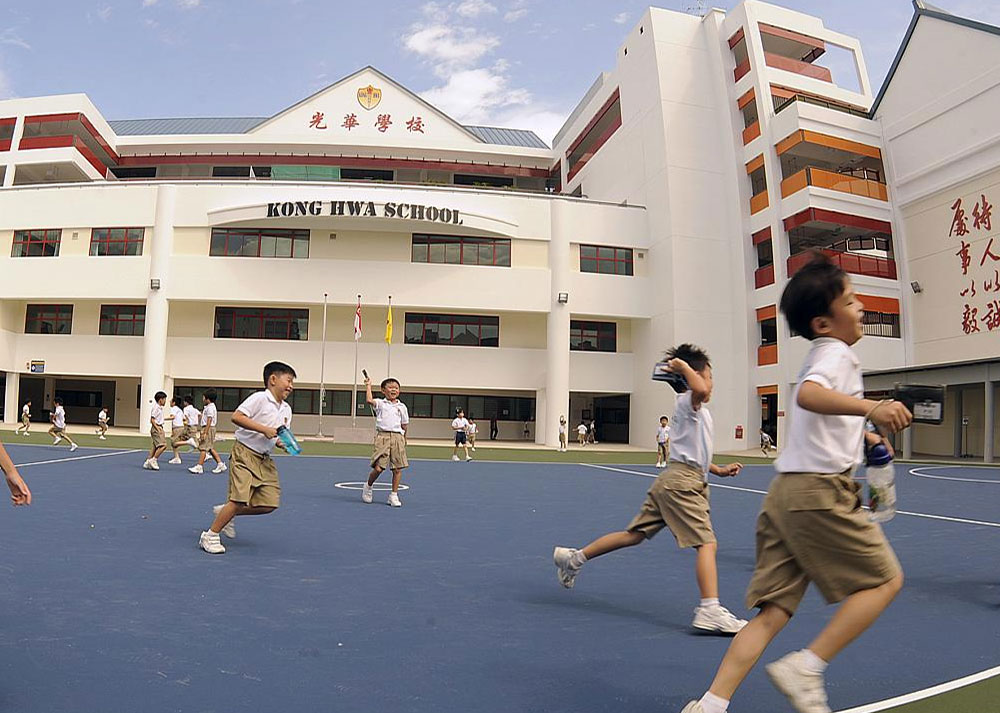 Top 3 prestigious schools in the vicinity of the Mori Condo
More Details
Register now for fastest & latest price updates!
Be the first to know about the latest updates of the development.