Top 3 shopping malls closest to Mori Condo
Mori is an upcoming residential development located in District 14, which is the central area of ​​the city. This is a gathering place of class and status with a hustle and bustle business scene. The development offers a great experience with nearby shopping malls, home to hundreds of retail stores, offering just about anything you need. Here are the top 3 shopping malls closest to the development. These are where you'll find every major fashion store or grocery and boutique store at your doorstep.
1. City Plaza - The closest shopping mall to Mori Condo
Address: 810 Geylang Rd, Singapore
Distance: 1.9km
City Plaza is the closest shopping mall to Mori Condo, the mall is conveniently located at the intersection of Guillemard Road and Geylang Road, giving Mori residents good access to their daily necessities. The shopping center is just a 4-minute drive from the development and includes an 18-storey retail complex with a variety of stores from boutiques to convenience and service stores. Restaurants near the Mall can be found such as Little Vietnam Restaurant and Cafe at Grandlink Square and the popular Arnold's Fried Chicken Fast Food Restaurant at City Plaza. One of the best things to do in City Plaza is to shop for extremely cheap clothes. Stores like White Fiction, Peony, and Refash sell clothing, shoes, and accessories, and range from $5-15. You can buy nice chokers, chiffon tops, pants, skirts and shirts here.
2. Leisure Park Kallang - The first mall near Mori Condo to offer entertainment and relaxation 'under one roof' in Singapore
Address: 5 Stadium Walk, Singapore
Distance: 2.6km
One of the closest shopping malls to Mori Residences is Kallang Leisure Park. It only takes you about 8 minutes to drive from the project to reach the shopping center. Leisure Park Kallang, affectionately known as the First Mall in Singapore, offers entertainment and relaxation 'under one roof' for families and visitors of all ages and interests. With relaxing entertainment such as bowling, skating and going to the movies,... you will enjoy a day of quality relaxation, learning and fun at the mall, along with some fresh groceries, gifts, and surprises along the way. In addition, there is a wide range of gourmet food available at Leisure Park Kallang from local favorites to sumptuous feasts.
Vvip Preview Appointment
Mori Condo, World-Class Destinations And Exciting Neighbourhoods!!
3. Kallang Wave Mall nearby Mori Condo - the only commercial center in Asia that integrates sports, lifestyle and entertainment facilities
Address: 1 Stadium Pl, Singapore
Distance: 2.8 km
Kallang Wave Mall is the perfect choice for you to satisfy your eating and shopping preferences. The commercial center is only 9 minutes drive from the new launch condo. It is the retail hub of Singapore Sports Hubs and the only mall in Asia that integrates sports, lifestyle and entertainment facilities. Fixed tenants include Singapore's first sports-themed supermarket, fashion icons H&M and Cotton On, FairPrice Xtra, halal food court run by Yu Kee Group, and more. Coming to Kallang Wave Mall, you will be free to shop, eat and play, and experience a vibrant and attractive lifestyle. If you're into adventure and sports, there's always something to do for everyone at Kallang Wave Mall, Singapore Indoor Stadium and Aquatics Centre.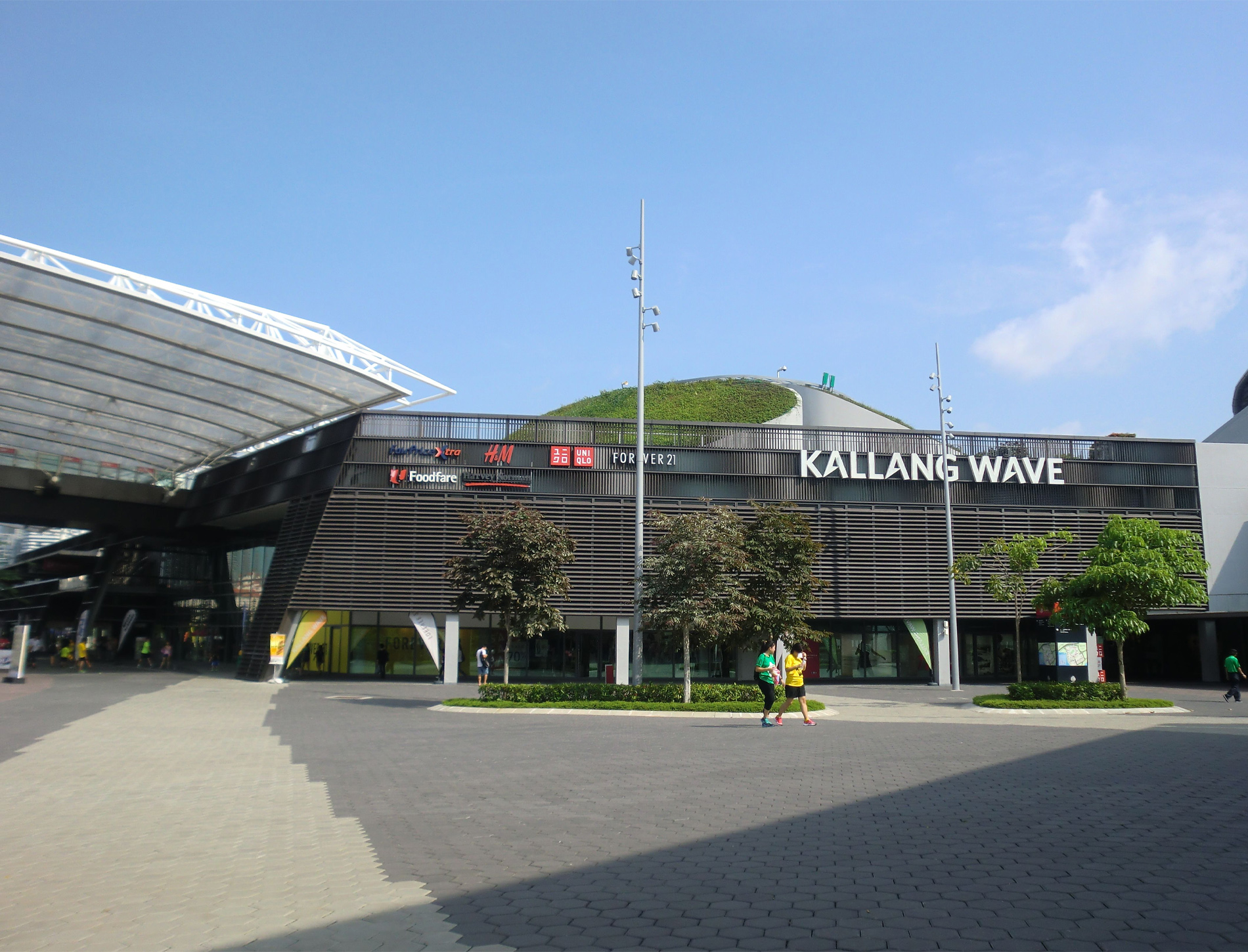 Kallang Wave Mall Nearby Mori Condo
Not only nearby shopping malls, but Mori Condo is also easily accessible to a myriad of other amenities. Discover Mori Condo Location here to know more about the connectivity as well as convenience of this attractive development!
Email Us To Get The Latest News
Mori Condo, For A Life Of Perpetual Bliss, Just Come Home!!