MORI CONDO: LATEST UPDATE
---
28 February 2023: Mori brings a lot of material and spiritual values to future residents. Let's learn the Unique Features and FAQs of the project to get more useful information
22 February 2023: Read more about Mori project progress 2020 and project progress 2021 to get more information on this project's construction progress!
21 February 2023: Explore more of the latest Mori (Molek Residences) News here to get more interesting updates about the development.
11 February 2023: Check out Mori Residences Gallery to find out and discover more interesting photos of this project's collection!
11 February 2023: Mori condo has a youthful and unique design style inspired by Wabi-sabi Japanese concept. Let's learn about the Project's Concept, Architecture, Interior and Landscape to get more interesting information!
10 February 2023: Mori Freehold (Molek Residences) has just updated the price list of each unit, discover it now!
10 February 2023: Mori Condo Payment Schedule has already been released. Read more get new information and to follow the progress of project payment!
10 February 2023: Let's find out the 360 Panorama of Mori Freehold (Molek Residences) in District 14!
10 February 2023: Latest MORI 's Lifestyle is newly updated! Explore the lifestyle of the condo and make a right decision for you and your family.
10 February 2023: Mori Residences has newly updated with Floor Plans And Units Mix. Don't wait anymore, go to study more information.
09 February 2023: Discover more about 1-bedroom, 2-bedroom, 3-bedroom and 4-bedroom unit layouts of Mori and choose the most suitable home for yourself!
09 February 2023: Mori Elevation Chart is already updated. Many surprises from the development are waiting for you to discover!
09 February 2023: To see more clearly about units chart and secure your unit. Please view Balance Units Chart and Sales Data details on the next page!!!
09 February 2023: Mori Condo with an array of facilities, where all residents are invited to peruse and enjoy the space. Discover Site Plan and Facilities to don't miss the latest new!
09 February 2023: Mori E - Brochure has newly updated. Don't wait anymore, go to study more details.
09 February 2023: Read more about Mori Review for more information about the advantages and benefits of this fascinating project!
08 February 2023: Mori Condo Showflat has already updated top 5 take note to get Showflat Gallery. Tracking Now!!!
08 February 2023: Take a look at Mori Virtual Tour to experience through 3D and panoramic views of the development!
08 February 2023: Mori @ ROXY PACIFIC has updated important things about developers. Don't miss the important!
08 February 2023: Mori's details have just been released, See now what this apartment will have!
07 February 2023: The iconic development located in District 14. Explore more about this prime location and amenities
07 February 2023: Mori Master Plan has newly updated. Together discover what premium condominium in Geylang are be looking for.
07 February 2023: Learn more about The Legacy for more interesting facts about the heritage surrounding Mori
07 February 2023: Explore Collaboration and Education of Mori for more interesting information
06 February 2023: Together take a view Mori latest news to find out explore more interesting things of this development!
06 February 2023: Welcome to new Freehold - Mori Condo. See the latest information from the development that is expected this year!
---
Mori Condo is a highly anticipated project in District 14, it has just released a lot of interesting information.
To update more details about this development, please Call Hotline or Fill In The Form for the opportunity to own and choose the unit you like.
Mori Freehold | Overview Project By Roxy Pacific| Official Videos
WELCOME TO MORI CONDO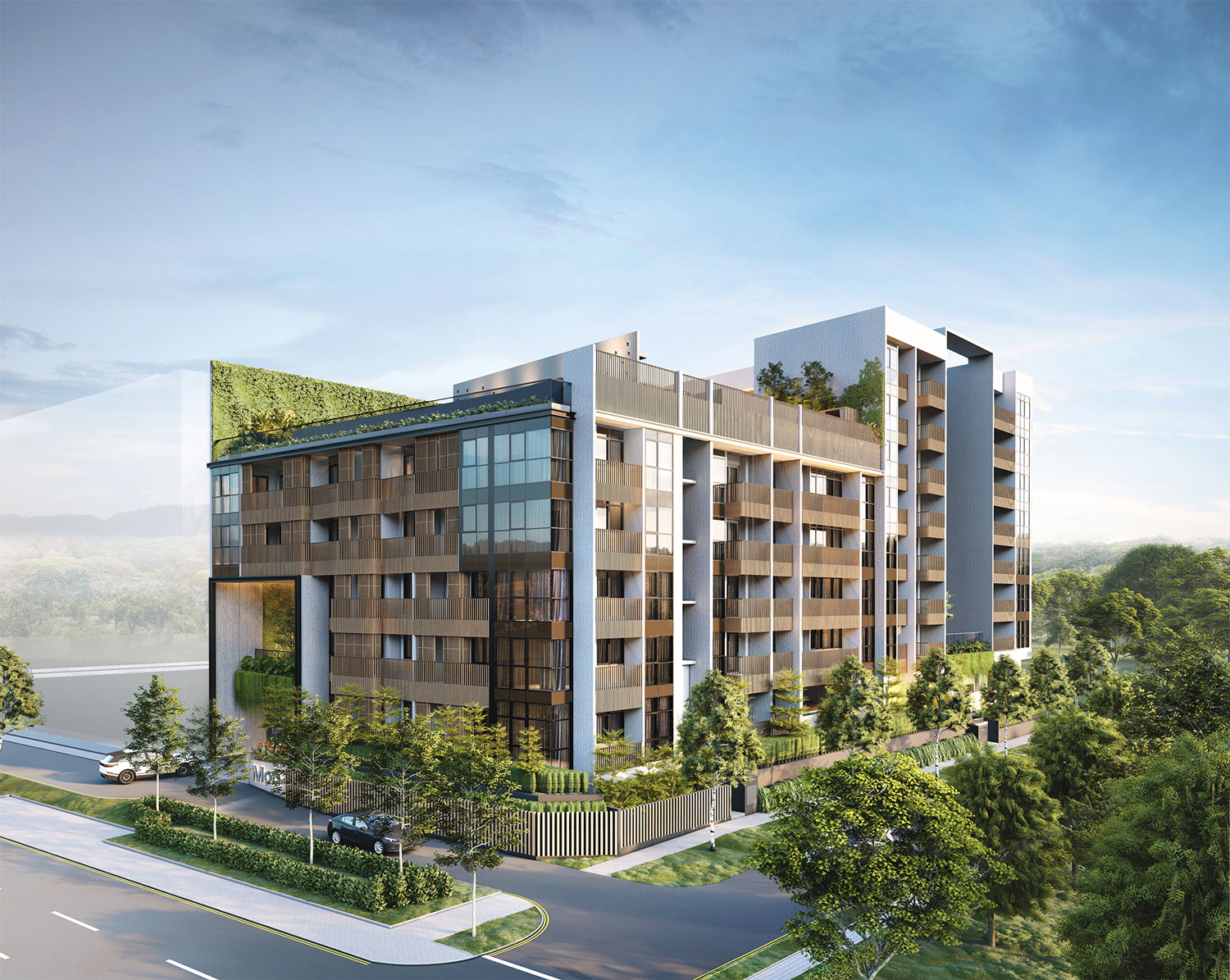 FREEHOLD | PRIME DISTRICT 14 | MODERN WABI-SABI LIVING
In the vibrant D14, Mori Condo is an anticipated newest FREEHOLD located along Guillemard Rd and Jalan Molek Rd. This site occupies a total land area of about 3,449.60 square metres (sq m). The proposed project will have a maximum gross floor area of around 10,625 sq m or 114,364 sq ft.
In addition, this apartment will be a diverse combination of different room types, estimated from 1 -4 Bedrooms with a harmonious distribution in all directions.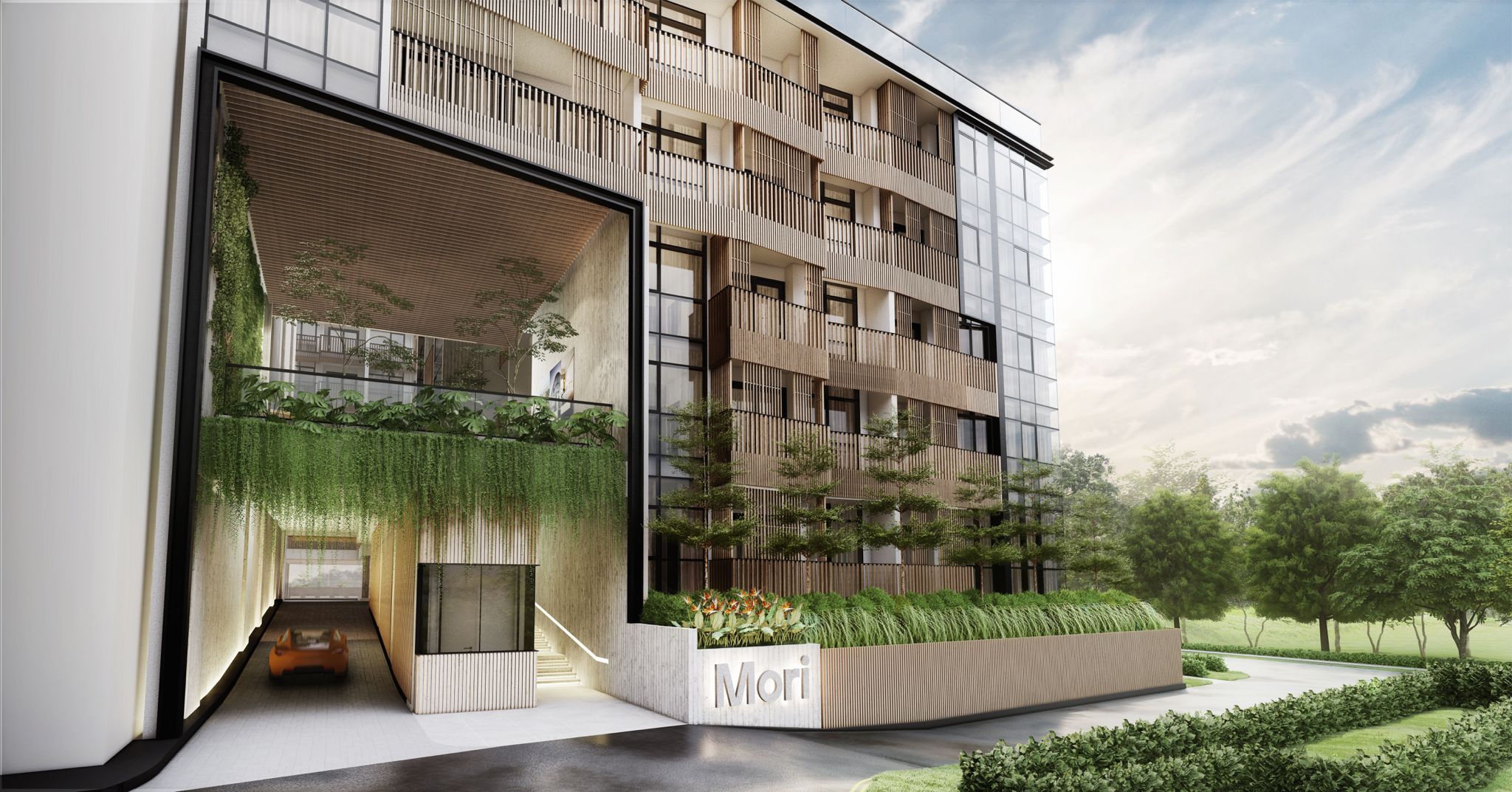 URBAN. MODERN. NATURAL.
Meaning forest in Japanese, Mori is inspired by the modern wabi-sabi philosophy.
The art of finding perfection in imperfection, a timeless creation of beauty.
A rare collection of 137 freehold homes in Prime District 14.
MORI CONDO - A MODERN SANCTUARY ENDOWED WITH CALM AND TRANQUILITY
Right Next To 3 Necessary MRTs
The address of Mori Freehold (Molek Residences) is at 217-223A Guillemard Road and 1-21A Jalan Molek. The most attractive thing about apartments in Singapore is its good connectivity, especially the apartment is located near MRT. It's nice to see this new development is close to many MRTs, Aljunied MRT (EW9) is only 6 mins walking distance,and the other - Mountbatten MRT (CC7) is 6 mins walking distance.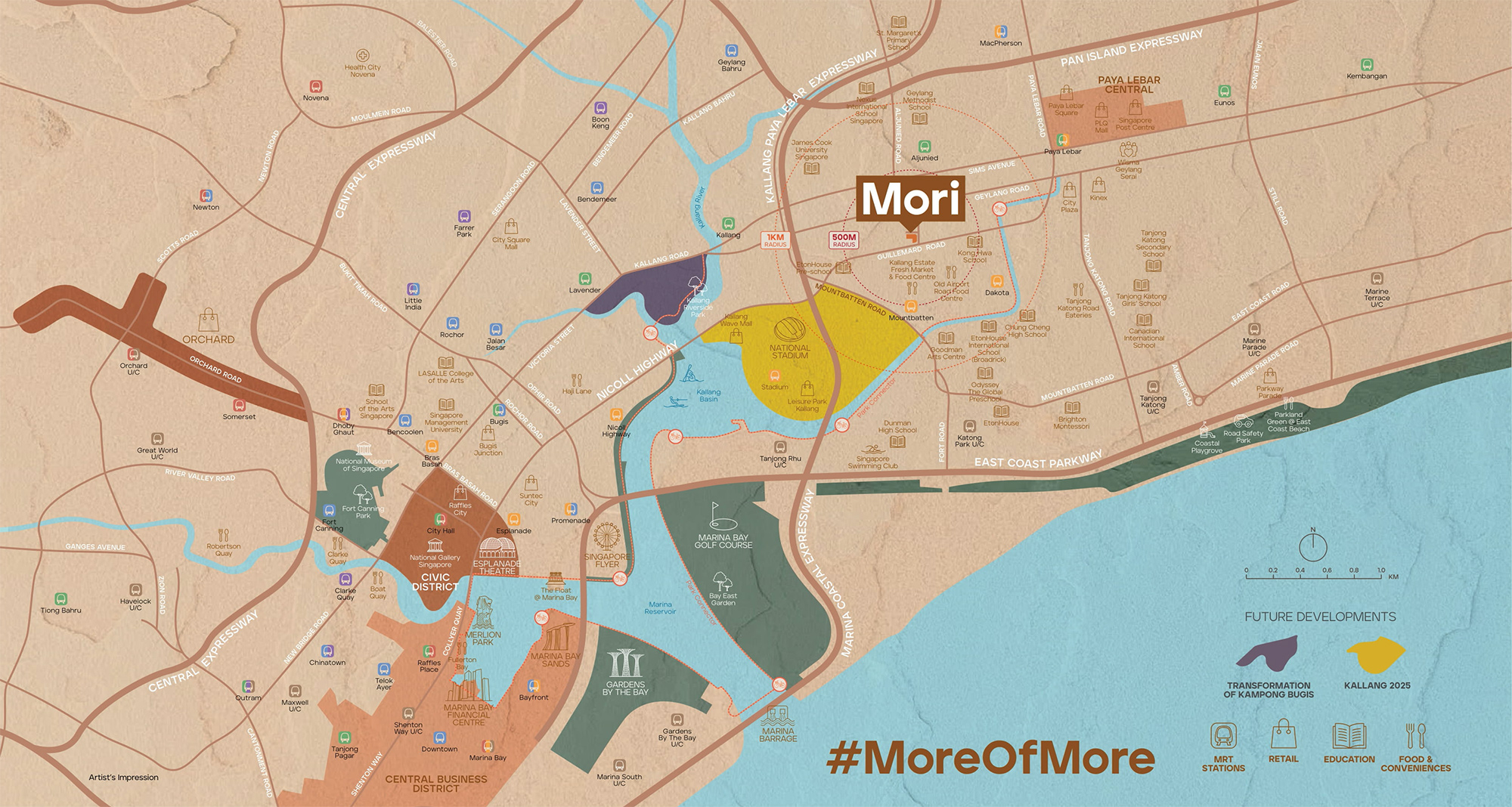 A Neighbourhood with More
Mori Condo @Roxy Pacific brings together more of life's best for you. A growing Prime City Fringe location between CBD and Paya Lebar Central Commercial Hub. Proximity to Park Connector Network and Singapore Sports Hub. Near top schools and MRT. Good food and lifestyle conveniences all around.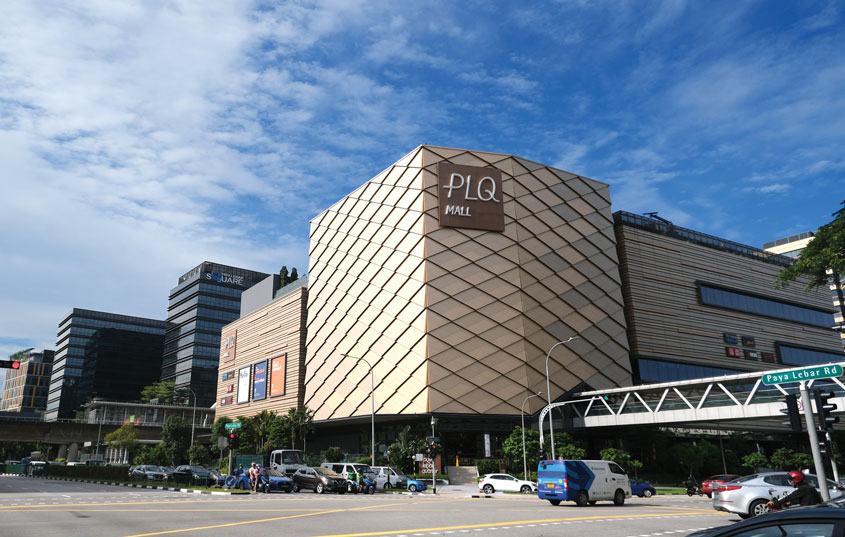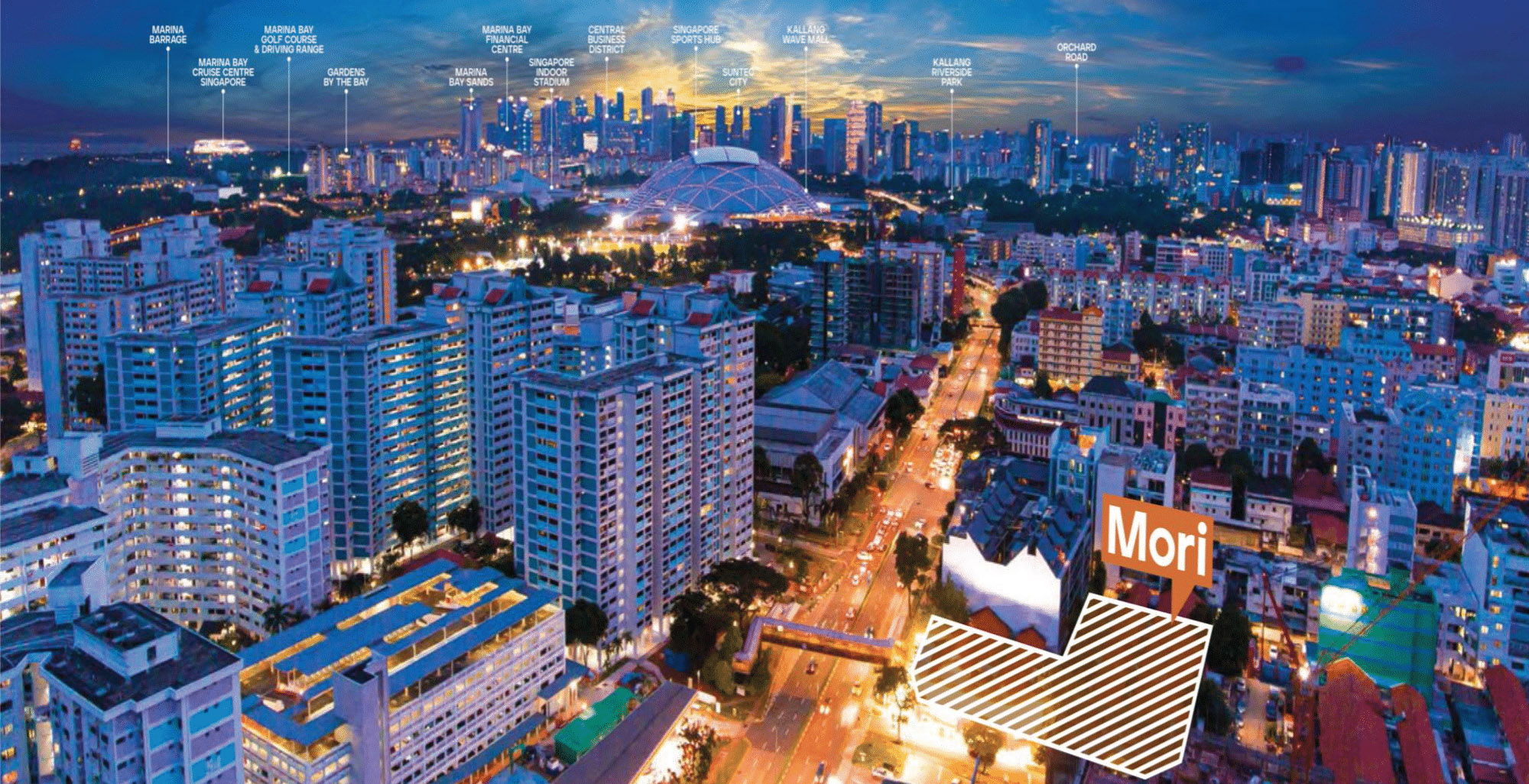 More Growth
By 2030, the Kallang Alive precinct will be a destination where everyone can participate in community sports activities and enjoy world-class entertainment and sporting action. There are also plans to rezone Geylang and transform Kampong Bugis and Kallang Riverside Park into a vibrant and green precinct.
More Buzz
Mori is also strategically located between two key business hubs — the well-established Central Business District and the growing Paya Lebar Central Commercial Hub. This means even greater convenience and more exciting opportunities for work and play.
A Range Of Good School Surrounded
The issue of education and living environment is always the top concern of any family. Parents who are looking for reputable schools can rejoice as many top schools are located in the vicinity of Mori Condo @Guillemard Rd such as Geylang Methodist School, Kong Hwa School, Dunman High School, Macpherson Primary or Broadrick Secondary, Canadian International School among many others.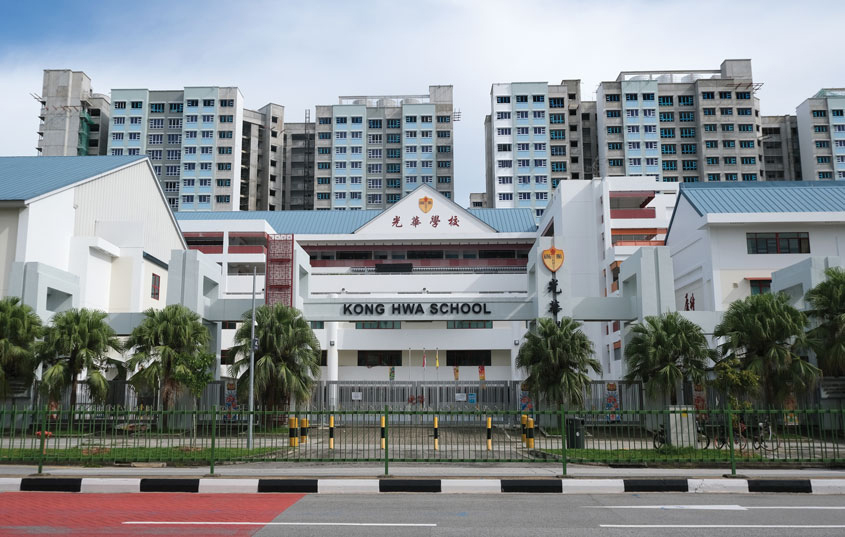 Kong Hwa School
MORI CONDO - A MODERN SANCTUARY ENDOWED WITH CALM AND TRANQUILITY
A chic urban lifestyle awaits you at Mori.
Facilities are curated into 3 distinctive zones — MoreSerene, MoreActive, and MoreSocial.
Soothe your senses at the Onsen Hideaway. Re-energise your mind with an invigorating swim at the Rooftop Lap Pool. Have a drink with your closest friends at the Social Lounge.
Soothe your tired muscles with a relaxing bubble massage at the Wellness Pool. Surrounded by tropical trees and verdant greenery, it's just like you are on an idyllic, romantic resort getaway.
Consisting of beautiful pools and gardens, the MoreSerene zone lets you immerse yourself in the therapeutic qualities of nature. From the Herb Garden and Floating Island to the Wellness and Hammock Pools, there is always somewhere to escape to whenever you need a little pick-me-up.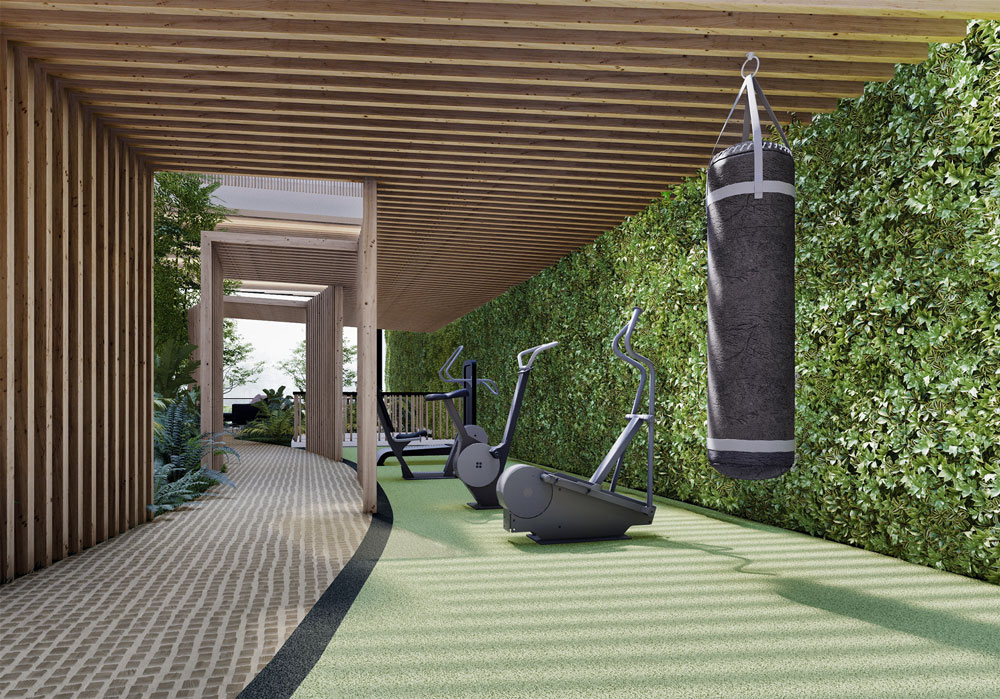 Multi-Fitness Station
Get some fresh air while hitting your fitness goals at the Multi-Fitness Station. It is equipped with both cardio and strength training machines to help you stay in tip-top shape.
MORI CONDO - DECORATE YOUR HOME WITH THINGS THAT ARE PERSONAL TO YOU
Mori is a freehold home that can accommodate to your changing needs. Flexible and practical layouts let you reimagine a myriad of lifestyle possibilities by combining or opening up spaces. Whether you prefer a cosy dining nook, turning one of the rooms into a walk-in wardrobe, or winding down with drinks at the balcony, the choice is all yours.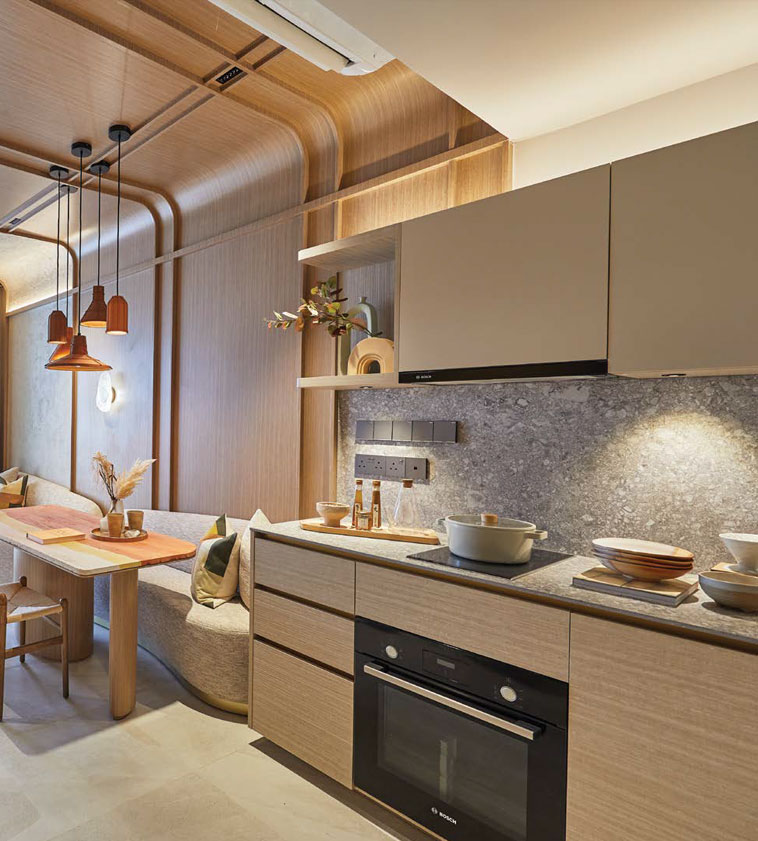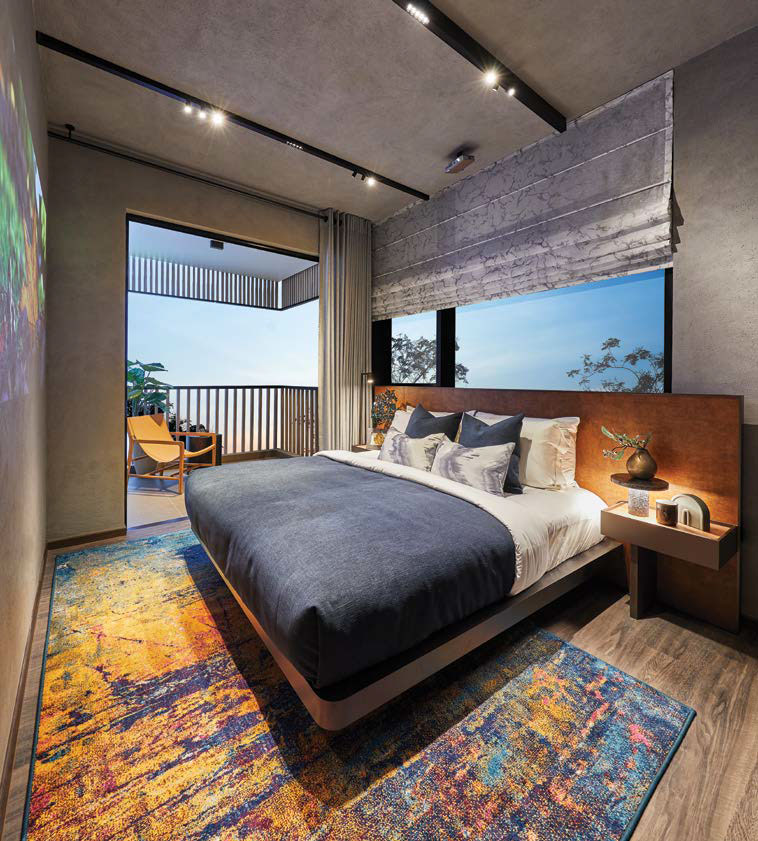 TOP REASON WHY SHOULD INVEST IN MORI CONDO
Rare Freehold - Own the strategic location - Long-term investment value.
By a famous developer Roxy-Pacific Holdings Limited that have many successful projects.
Within short distance to Aljunied MRT (EW9) and Dakota MRT (CC8).
Within a 10-minute drive to several shopping and entertainment centers including Kinex Mall, Kallang Wave Mall, Paya Lebar Square, SingPost and also Suntec City.
15-minute drive to Changi International Airport, SUTD and Jewel ©Changi
Only 6-8 minutes drive to Suntec City, Bugis and 12 minutes drive to work Central Business District (CBD)
Located in the 2 fast-growing areas under Singapore URA Master Plan - that Kallang Riverside & Paya Lebar Regional Commercial Hub
Mori Condo Factsheet
Project name
MORI
Developer
RL East Pte. Ltd
General Description
Proposed new erection of a 5/8 storey residential flat (total 137 units) comprising of carpark at 1st and basement storey, communal facilities at 2nd and 6th storey, communal swimming pool at 6th storey roof terrace on mk25 lots 01472p, 01473t, 01474a, 01475k, 01661m, 01662w, 01663v, 01664p, 01665t, 01666a, 01667k, 01668n, 01669x, 01670k, 01671n at 1-21 Jalan Molek and 217- 223 Guillemard Road (Geylang planning area)
Location - Address
223 Guillemard Road Singapore 399738
Plot Ratio
3.07
No. of Storeys
Part 5 storey and part 8 storey
Total no. of units
137
Site Area
3,449.60 sqm
Tenure of Land
Freehold
Developer's Lic No.
C1408
BP Approval No & Date
BP Approval No: A1276-00658-2012-BP01
BP Approval Date: 18 October 2021
Estimated Date of Vacant Possession & Date of Legal Completion
Vacant Possession : 31 December 2026
Legal Completion : 31 December 2029
No. of Parking Lots
110 carpark lots at 1st storey and Basement 1
3 Accessible carpark lots
23 bicycle lots
No. of Lifts
4 lifts: 2 lifts at 5 storeys block; 2 lifts at 8 storeys block
Consultants
Architect
Ronny Chin Architects Pte. Ltd
Civil & Structural Engineer
CMP Consultants Pte. Ltd
Mechanical & Electrical Engineer
Elead Associates Pte. Ltd
Interior Designer (Show Flat)
2nd Edition Pte. Ltd
Main Contractor
Lim Wen Heng Construction Pte. Ltd
Developer's Solicitor
Dentons Rodyk & Davidson LLP
Showflat Type
Type C1 – 2 Bedroom (66 sqm); Type G3 – 3 Bedroom + Guest (109 sqm)
Mori Condo Units Mix
Unit Type
No. of Bedroom
Area (Sqm)
Area (Sqft)
No Of Units
A1
1 Bedroom
45
484
14
A2
1 Bedroom
46
495
7
B1
1 Bedroom + Study
51
548
2
B2
1 Bedroom + Study
55
592
7
C1
2 Bedroom
66
710
42
C2
2 Bedroom
66
710
5
C3
2 Bedroom
67
721
14
D
2 Bedroom + Study
67
721
3
E
2 Bedroom + Guest
82
883
3
F1
3 Bedroom + Utility
89
958
7
F2
3 Bedroom
91
958
7
F3
3 Bedroom
92
990
7
G1
3 Bedroom + Guest
95
1023
4
G2
3 Bedroom + Guest
102
1098
2
G3
3 Bedroom + Guest
109
1173
7
G4
3 Bedroom + Guest
110
1184
4
H
4 Bedroom
117
1259
2
Total
137 units
MORI CONDO NEWS
---
Why is Roxy-Pacific acquiring and investing in the upcoming Mori Condo?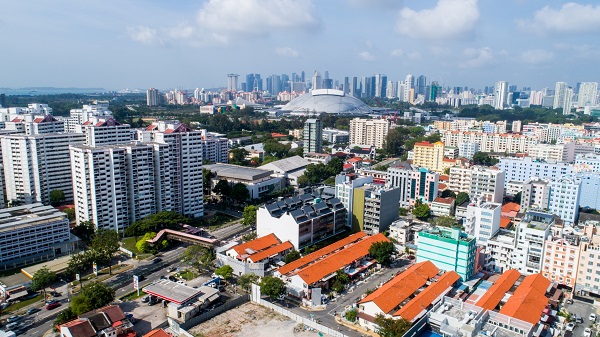 A landparcel (upcoming Mori Condo) acquired by Roxy-Pacific and will develop into a new residential area in Guillemard for $93 million. Source: Internet.
Roxy-Pacific acquired a residential property at Guillemard Rd for $93 million. This land will be developed into high-class and luxury apartments - Mori Condo. According to the most recently published information, this future apartment has a land area of 37,131 sq ft, which is expected to yield 137 residential units. Roxy-Pacific also aims to open the apartment complex in the third quarter of 2021. This is a project that attracts many homebuyers as well as retail real estate investors.
Located right on the main road of Guillemard Rd, Mori Freehold (Molek Condo) will be an attractive project that makes the real estate market exciting in this area, its potential in the future is also very good.
It can be seen that the upcoming launch of Mori Residences is highly anticipated, this apartment possesses many attractive factors that not all apartments can converge enough.
According to what Mr Teo Hong Lim, executive chairman and CEO of Roxy-Pacific said, "Despite Covid-19, the real estate market, in one way or another, seems to be moving, thus deciding to buying the Guillemard location is also partly due to the healthy residential market sentiment in Singapore."
On the other hand, Mr. Teo also assessed that: "Although sales were sluggish at the beginning, momentum started to increase with the end of the lockdown and when the measures were eased..."
Book An Appointment
Kindly contact us to Enjoy Direct Developer Price & EXCLUSIVE Showroom Viewing!
LATEST NEWS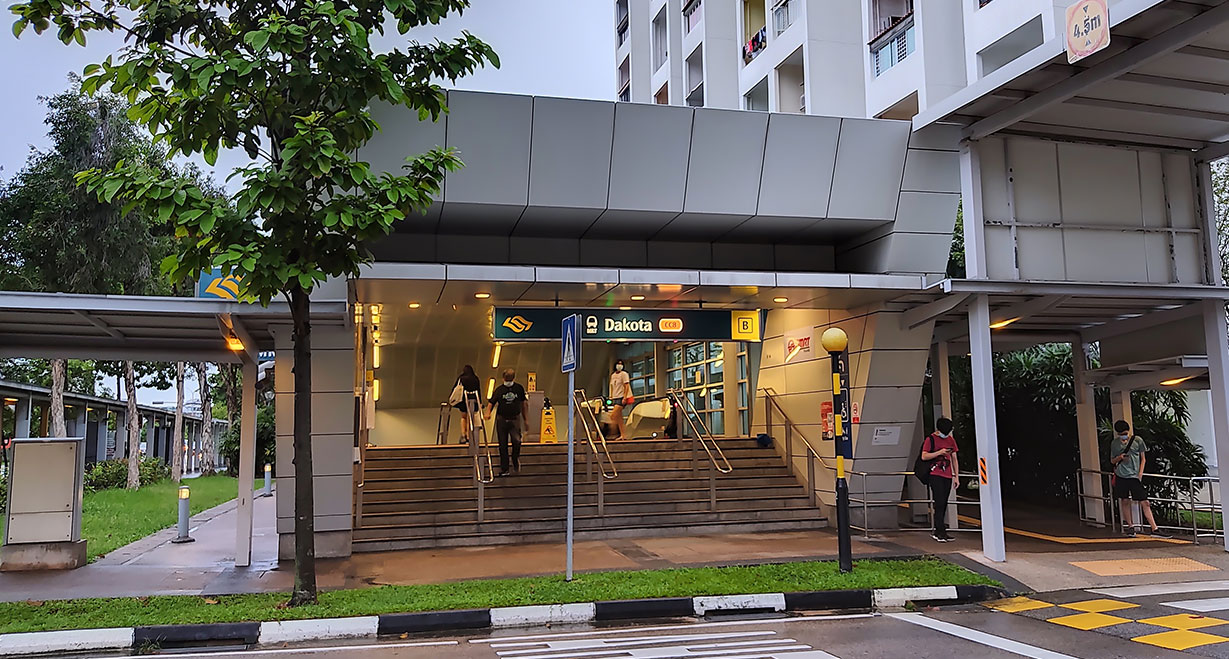 Some recommendation of MRT stations for you in the Mori Condo neighborhood
More Details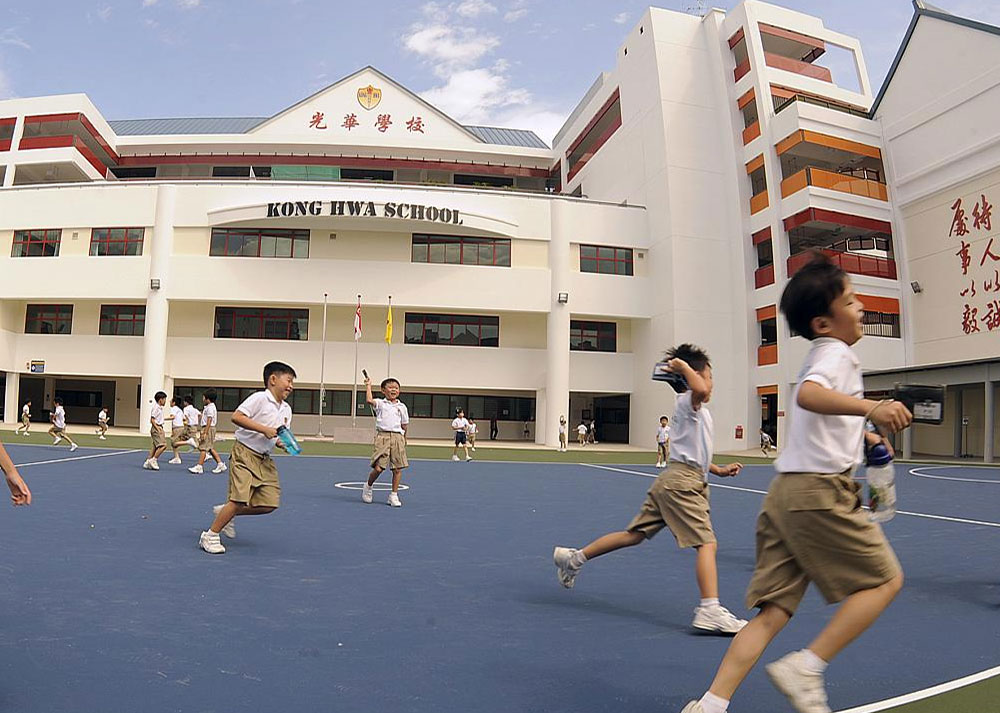 Top 3 prestigious schools in the vicinity of the Mori Condo
More Details
Register now for fastest & latest price updates!
Be the first to know about the latest updates of the development.