Mori Condo ready to offer Exclusive Property to Home Owners at Strategic Location of Guillemard Road
Mori is a brand new Freehold apartment offering the ideal opportunity to build a home in a vibrant community surrounded by exceptional amenities and rich connectivity! Finding apartments and condominiums in Singapore can sometimes become very difficult. In Singapore's metropolitan cities, it can take several months to find the ideal home according to a family's taste, budget and requirements. Mori Condo is a new collection of apartments developed by Roxi Pacific Holding Limited - one of the leading corporations in the field of real estate and hotel development, which has built a reputation for affordable properties. affordable and exceptional for both homeowners and investors. This is a reputable developer, founded in Singapore in 1967, and since then, has established a legacy of catering to the middle and upper income sector.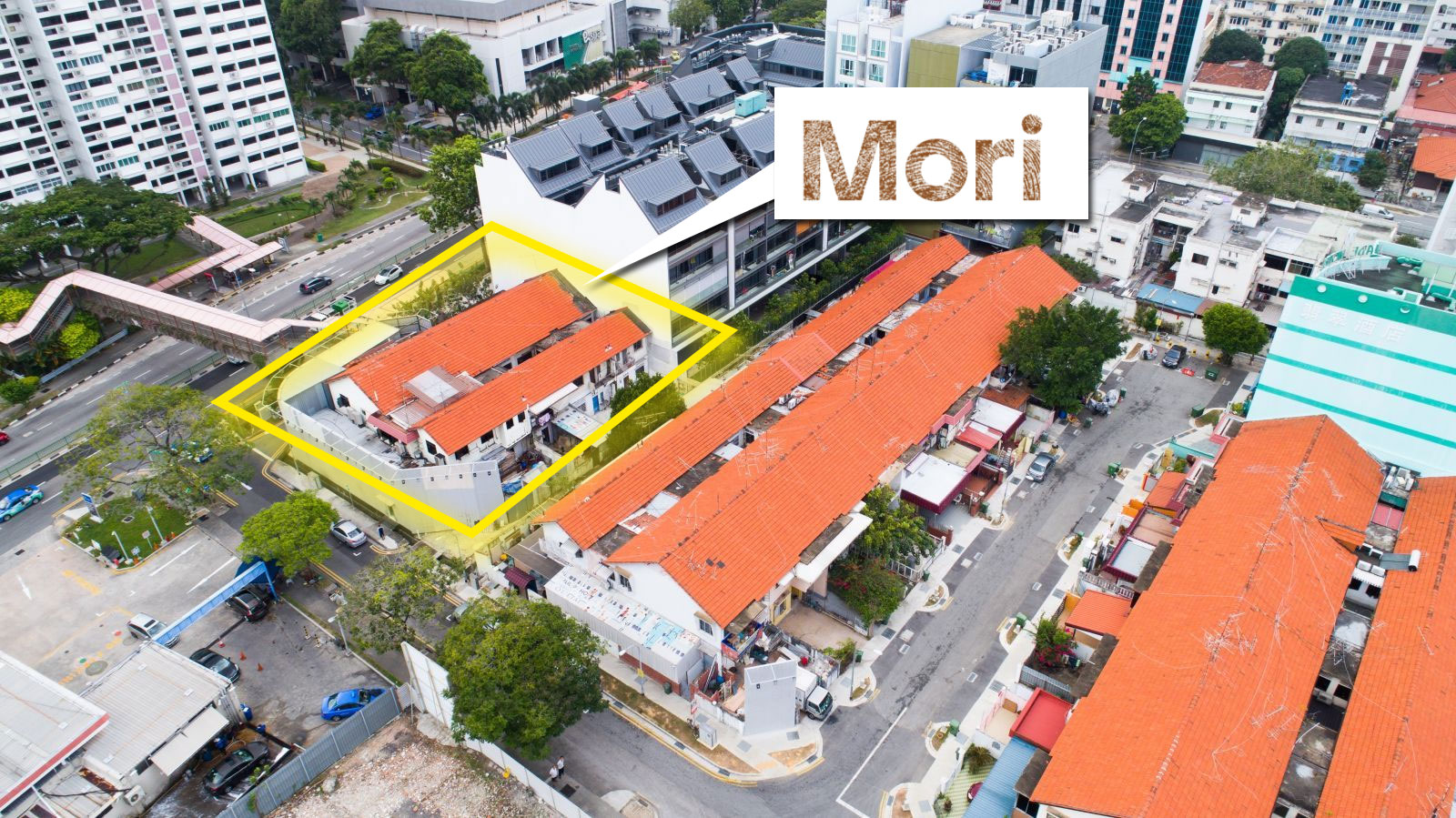 Mori Condo Land Parcel
It is known that Mori Condo will include 137 luxury apartments in a combination of 5-storey and 8-storey segments. The design of this apartment brings nature into your living space and is located in the heart of a thriving business and entertainment district with convenient access to all amenities. This strategic location allows residents to enjoy vibrant living as well as convenient shopping, dining and entertainment, all within a short walk. The word Mori means "forest or forest" in Japanese. It also refers to the house of a samurai, in a traditional rural setting and surrounded by nature. They embody this feeling in Mori's architecture: wood paneled walls with open spaces and covered areas create an environment that reflects this philosophy while allowing you to experience the soothing atmosphere of nature.
Thanks to its strategic location at Guillemard Road and its limitless connectivity, Mori Condo is also located within close proximity to the impressive cultural heritage of Geylang Serai. Discover Mori Condo - The Legacy here for more interesting destinations!!!
Mori Condo - Surrounded by exceptional amenities and connections just a few minutes' walk away.
One of the most impressive features of Mori Residences is its connectivity. Located near many famous local and international schools, MRTs station and Expressways, its residents will easily avail of important amenities and commute from one place to another without any hassle. any. With the investment in this exclusive apartment, residents will have the privilege of living in a beautiful and vibrant community, surrounded by special amenities such as basement parking, swimming pool and garden above. roof. This project is only about a 10-minute walk from Mountbatten MRT station, serving the Circle Line and Aljunied MRT station serving the East-West Line. Along with numerous shopping malls, theme parks and City squares, the apartment complex offers the ideal opportunity for homeowners and investors looking for affordable real estate. Each apartment is thoughtfully planned with modern design and advanced home technology, giving the apartments a luxurious and elegant look.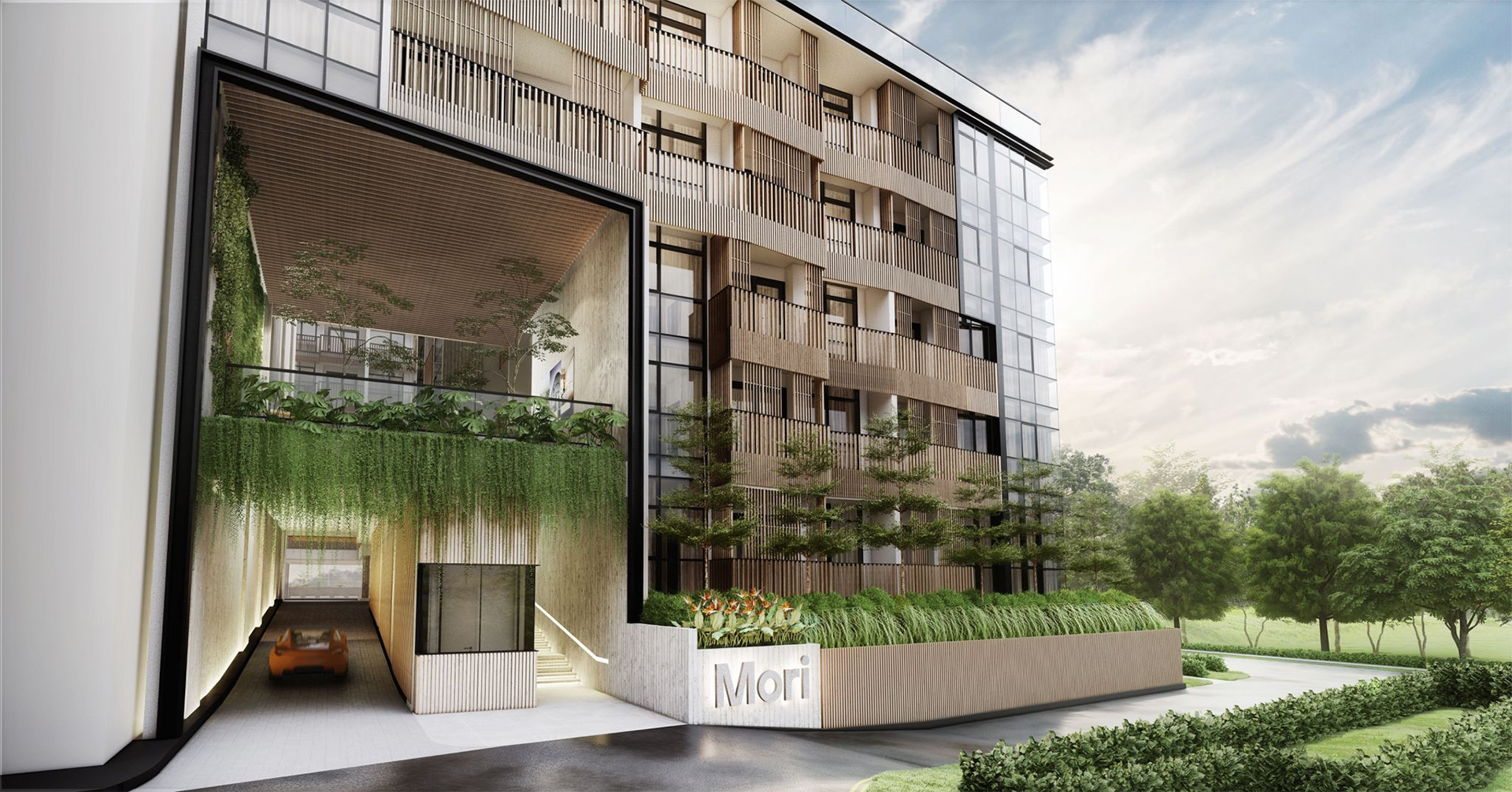 Mori Condo Facade
For parents who are looking for great schools for their children will fall in love with Mori Condo at first sight. A list of good schools that are nearly universal, including Geylang Methodist School and Kong Hwa School, are found near the development. The area has a number of well-known international schools to appeal to older families. Eton House International School and the recently built Nexus International School include. Mori Condo @Guillemard has many notable attractions such as Singapore Sports Centre, Singapore National Stadium, Singapore Aquatic Centre, OCBC Aquatic Centre, Kallang Theater and places of interest. neighborhood that you cannot ignore.
The price of Mori Condo is extremely affordable for those with average incomes and above. Established with the vision of creating exceptional homes for consumers, Mori Condo buyers can expect an enjoyable living environment at the most affordable cost. Brand new apartments will have 1-4 bedroom types with functional layouts. Located in the most sought-after prime location on Guillemard Road, District 14, there is no reason to miss investing in Mori Condo and live a comfortable and convenient life with a classy lifestyle.
You are interested in Mori Condo as well as want to catch the latest news about this attractive Freehold project, do not miss the opportunity and keep following the project at The News. Any official information about the project will always be posted here!
Mori Condo - New house brings unique experience
Book an appointment today, this long-standing project of traditional style with a new way of life in the heart