Mori Condo - Freehold Residential development by Roxy Pacific sells 45% of units on launch day
Mori is a residential condominium development located at Kallang Area, which has the address at 223 Guillemard Road District 14. Mori is the newest and highly sought-after city fringe residential project, which was acquired by RL East Pte. Ltd, a fully owned subsidiary by Roxy-Pacific Holdings Limited. The land site of this condominium project was purchased at a price of $93 million. This is considered as one of the largest private residential transactions in Singapore. Expected to be completed in 2024, Mori Condo promises to become an attractive and unique condominium with advantages in location and special design, bringing a comfortable and convenient life for residents in the near future.
On December 4, 2021, 61 out of a total of 137 residential units at Mori was sold by Singapore-listed property group Roxy-Pacific Holdings. This translates to a sales rate of 45% for the project. According to Teo Hong Lim, executive chairman of Roxy-Pacific, the average price of apartments sold is said to be from $1,680 psf to $2,000 psf. Most of buyers are a mix of singles, couples, and investors, 90% of them are Singaporean.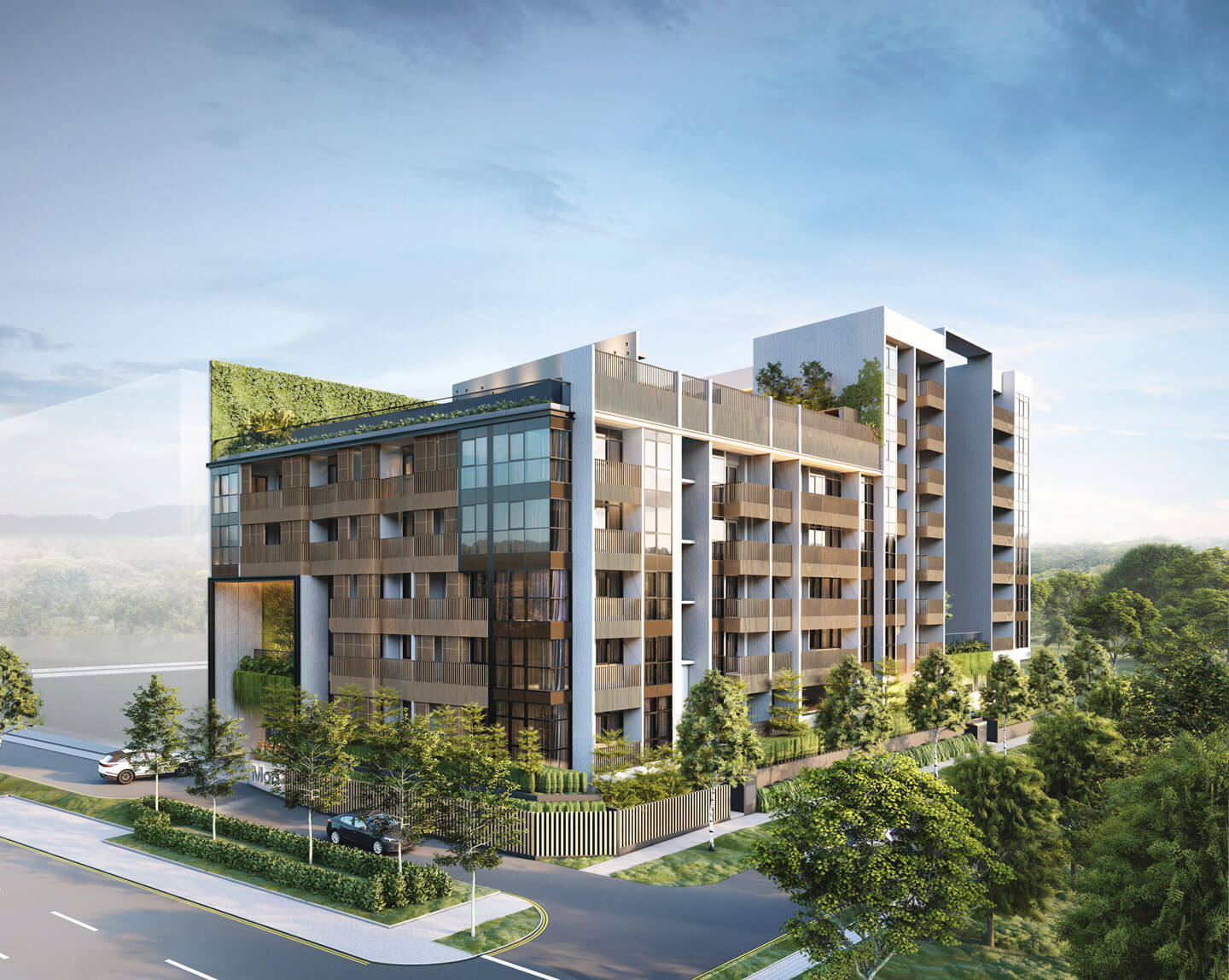 Mori Condo - Freehold Residential development by Roxy Pacific sells 45% of units on launch day
Units sold at Mori Condo were a good mix of 1-bedroom units from 484 sq ft, 2-bedroom units from 710 sq ft, and 3-bedders from 958 sq ft. Prices ranged from $859,000 ($1,775 psf) for a 1-bedroom unit to to upwards of $1.603 million ($1,673 psf) for a 3-bedder. There are also 3-bedroom+guest, with the areas from 1,022 sq ft and priced from $1.682 million ($1,646 psf) and 4-bedders of 1,259 sq ft tagged at $2.117 million ($1,681 psf).
According to Lee Sze Teck, senior director and head of research, Huttons Asia, units at Mori catered to a mix of singles and young familities. He attributed that the strength of the sales to the prime city fringe location, unit mix, and pricing by the developer. It was rare to find a development of such scale in the Guillemard area. Most projects in the area are boutique apartment or condominium blocks with fewer than 100 residential units.
Take A Look At Mori Condo Floor Plans And Sign Up Below And Have An Exclusive Showflat Preview!
Potential growth of Mori Condo
With Mori Residences and the upcoming development in the future, Roxy-Pacific's Teo said that he guessed they were quite fortunate they had been to buy 2 sites, one at the end of the previous year, and the other at the start of the year. Roxy-Pacific's strength has been in residential property development. In fact, its property development business saw a 27.4% y-o-y jump in revenue to $126.5 million, contributing to 89.6% of its total revenue of $141.2 million in 1HFY2021. Tracy Lim, the analyst at corporate finance firm SAC Capital, said that they believed that with residential prices holding up, along with Roxy-Pacific's un-booked contracted sales, the top line would be firm for the group.
Stay tuned for latest news about Mori Condo, please keep following our website that is being updated day by day. Grab your opportunity to live in a classy and comfortable home and be among the first to know about exclusive project news and information.
MORI CONDO - A Rare Collection Of 137 Freehold Homes In Prime District 14
Enjoy Great Discount Offers With An Exclusive Showflat Preview!