Mori Condo: Exclusive Properties for investors at a convenient location along Guillemard Road
Developed by Roxy-Pacific Holdings, Mori is a new Freehold condominium located along Guillemard Road and Jalan Molek Road. The development offers convenient connectivity for future residents with a plenty of nearby amenities including MRT stations, educational facilities, bus stations, shopping malls, restaurants, community and entertainment centers. The condominium is located in a prime location in the heart of District 14 Singapore. Here residents can easily move to everywhere in the city via the MRT network.
Developed by Roxi Pacific Holding Limited, Mori Condo was established in Singapore in 1967, and has since established a legacy to cater to the middle and upper income sector. The brand new Mori Condo will include 137 luxury apartments in a combination of 5-storey and 8-storey segments. In Singapore's metropolitan cities, it can take several months to find the ideal home according to a family's taste, budget and requirements. Finding accommodation in Singapore can sometimes become very difficult. Mori Condo, one of the leading groups in hotel and property development, has built a reputation for affordable and exceptional properties for both homeowners and investors.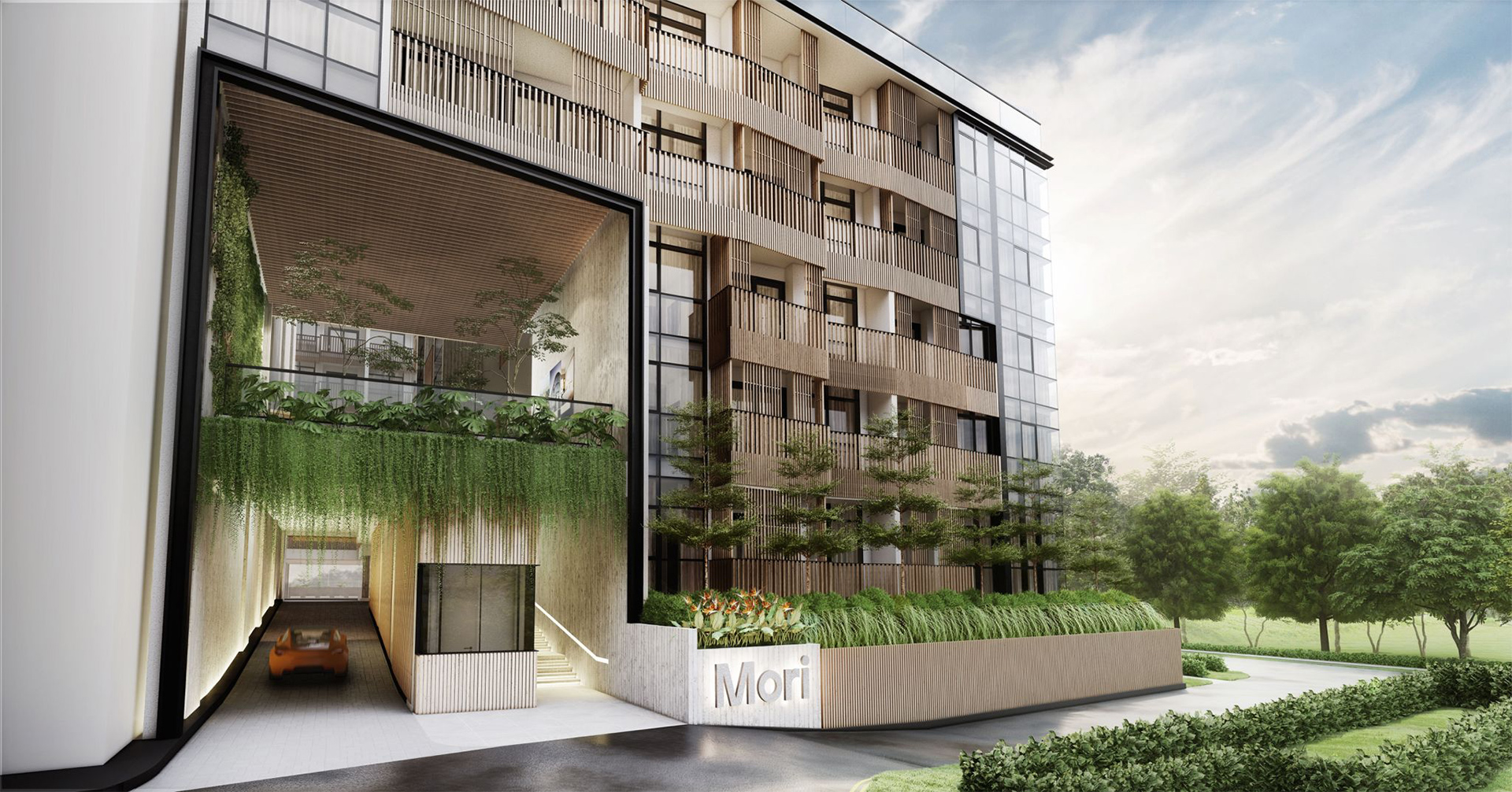 Mori Condo With Facade
Not only nearby shopping malls, but Mori Condo is also easily accessible to a myriad of other amenities. Check out Location here to know more about the connectivity!!!
Mori Condo | Vvip Preview Appointment
Mori Condo, World-Class Destinations And Exciting Neighbourhoods!!
Mori Condo - surrounded by exceptional connectivity and amenities
Especially when it comes to Mori Residences is the location it owns. Located near many famous local and international schools, Metro Stations and Highways, its residents will easily avail of important amenities and commute from one place to another without encountering any problems.
Mori Condo @ Freehold is just a 10-minute walk from Mountbatten MRT Station, serving the Circle Line, and Aljunied Metro Station serving the East West Line. Along with numerous shopping malls, theme parks and City squares, the apartment complex offers the ideal opportunity for homeowners and investors looking for affordable real estate. Each apartment is thoughtfully planned with modern design and advanced home technology, giving the apartments a luxurious and elegant look.
The school currently stands at its original location along Guillemard Road. Kong Hwa School is only a 4-minute drive from Mori Condo or an 8-minute walk, an extremely short distance and convenient for both parents and children. As a school with a rich history, Kong Hwa School has built a reputation for quality and teaching experience through generations of students.
Kong Hwa School Nearby Mori Condo
See details "Top 3 shopping malls closest to Mori Condo" for more information from this residential Amenities.
Located in the most sought-after prime location on Mori @ Guillemard Road, District 14, there's no reason to invest in Mori and live a comfortable and convenient life with a classy lifestyle. With an investment in the exclusive Mori Condo, residents will have the privilege of living in a beautiful and vibrant community, surrounded by special amenities such as basement parking, swimming pool and roof garden.
Get The Latest News About Mori Condo
Book an appointment today, this long-standing project of traditional style with a new way of life in the heart