Let's find out Modern Wabi-Sabi Living at Mori Condo
Mori is an upcoming freehold development along Guillemard Road and Jalan Molek. This project attracts investors and home buyers which the future residents live in strategical district 14 a living experience right in their neighbourhood. Design concept of Mori Condo inspired by the modern wabi-sabi philosophy that finds beauty in its most natural and raw form. In short, beauty in simplicity.
Wabi-sabi is a Japanese philosophy that dates back to the 15th century. It emerged as a response to the dominant trends of the time, which relied heavily on excessive ornamentation, extravagance, and use rare materials. It involves strengthening yourself by forming a deep connection with the earth and enjoying life's simple pleasures.
Mori Condo | Delicately Designed In Every Detail
Mori estimates to develop about 137 residential units, where every inch of the apartment is meticulously and carefully finished.
With Mori Condo - Wabi-sabi is inspired by nature and is based on the use of raw materials including raw concrete, wood-look aluminum and nature-inspired landscapes Mosaic sukabumi stone. The name starts with 'mo' to attach to the address and Mori means forest in Japanese. An appreciation of the elegant beauty of nature. A way of life that implies the meaning and emotional value of time.
Explore more about Mori Condo Floor Plans now to know how modern and luxurious the design of this condo is!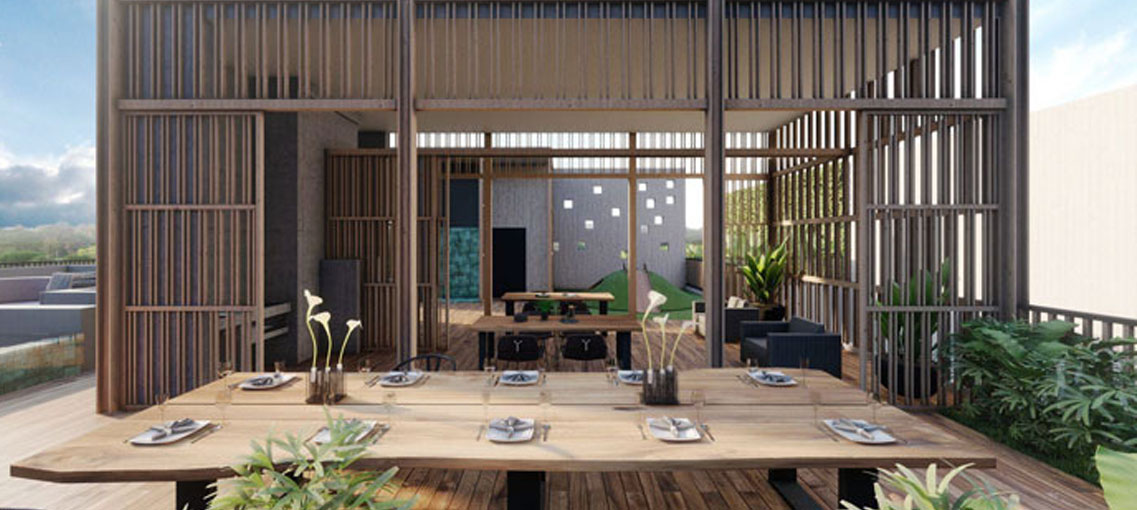 Mori Condo with Modern Wabi-Sabi Living
The use of 3 raw materials in Wabi-Sabi Design at Mori Condo
1. MORI | Off-form Concrete
The distinguishing feature of the material that makes up each Mori Residences is its dusty gray surface that lends it an industrial charm with the intention of creating a bridge between Wabi-sabi minimalism and contemporary design. This was carried over to the apartment through the use of row textured finishes that resemble formal concrete. Its flexible texture and concrete flows create a feature that perfectly embodies the Wabi-sabi concept.
2. MORI | Timber look Aluminium
To bring the charm of wood to the exterior, complementing the lush landscape, the Wabi-sabi concept goes beyond the concrete in appearance to using aluminum that looks like oak.
3. MORI | Sukabumi Stone Mosaic + Nature-inspired landscape
Mori utilities guarantee the premium quality of Sukabumi green pool tile for pool paving that will achieve the same effect as the natural stone tile paved in Bali swimming pools, but minus the challenges of future maintenance. The beautiful serene textures and colors of this file evoke the feeling of hovering over the green volcanoes of the Java mountains. With the use of raw materials and lush landscapes inspired by nature, we have created a meditative and secluded living environment amidst the hustle and bustle of the city.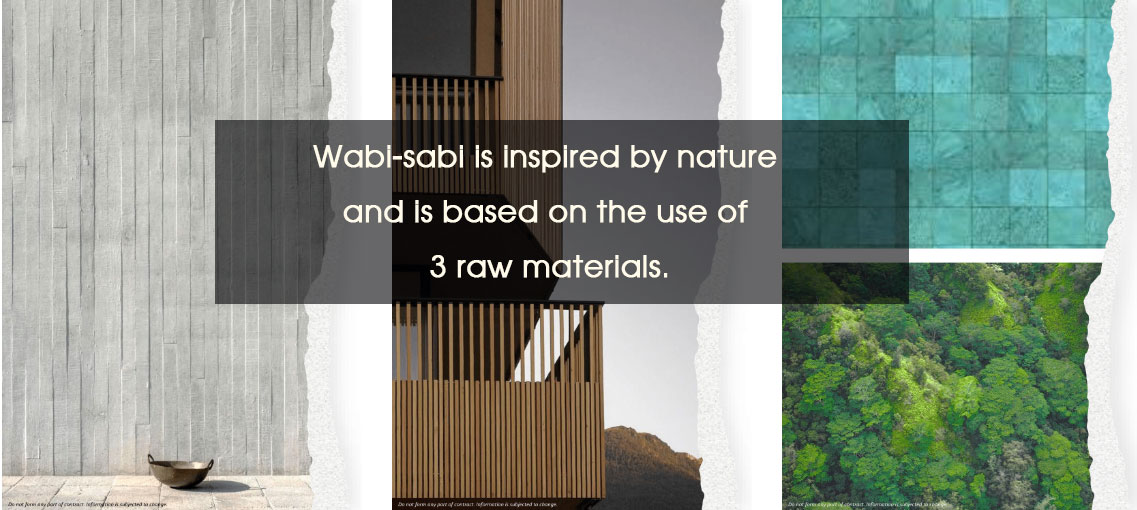 3 raw materials in Wabi-Sabi Design at Mori Condo
Mori Condo latest news are regularly being updated. Follow us via the website to read more interesting about this development!
Mori Condo | Proudly developed by the famous Roxy Pacific Holdings Limited