Design Inspiration: How Impressed With Mori's Wabi-Sabi Concept And Noma's Nomadic Style
As a special launch, Mori is located at 223 Guillemard Road, District 14, in the busy and bustling Geylang area. This project is a 5/8 storey apartment building (total 137 units) including parking lot on 1st floor and basement, common facilities on 2nd and 6th floors, shared swimming pool on 6th floor terrace. Each apartment is thoughtfully designed with the finest materials and features cutting-edge design technology and the latest in home technology to give you the most luxurious home imaginable. The fully furnished apartment includes a gym, children's playground, barbecue area, lounge and even sundeck.
Mori Inspiration: Behind the Culture and Philosophy of One of Japan's Most Influential Concepts
Mori Condo was conceived and inspired by modern Japanese Wabi-Sabi philosophy. Wabi-sabi is the view or thought about finding beauty in every aspect of imperfection in nature. It talks about the aesthetics of existing things, which are "imperfect, impermanent and imperfect". Wabi-sabi is also deeply influenced by the teachings of the Buddha and its school of thought can be linked together with Buddhist thought. The word Mori means "forest" in Japanese, and it also refers to a samurai's house, in a traditional rural setting and surrounded by nature. They embody this feeling in MORI's architecture: wood-paneled walls with open spaces and covered areas create an environment that reflects this philosophy while allowing you to experience a light atmosphere gentleness of nature. The project will bring nature into your living space and is located in the heart of Geylang's thriving business and entertainment district with convenient access to all major amenities. This strategic location allows residents to enjoy vibrant living as well as convenient shopping, dining and entertainment, all within a short walk.
If you want to delve deeper into the details of Mori Condo's impressive architecture and design, you can find out more at Mori Condo Concept or Landscape for a broader perspective on this project!
Mori Condo Landscape Design - Level 6 Pool Lounge
EXPLORE A VARIETY OTHER PROJECTS SIMILAR MORI
Noma's Nomadic Style: Combining the liberal, modern and colorful into a standard apartment
Also a project with the same theme as Mori Residences, NoMa is an apartment designed and inspired by Western nomadic style. The nomadic style means being able to work when you want, where you want, and the way you want, motivating you and often associated with deep personal passions. In addition, this is a great choice for those who love a home that is free, full of personality and has a design that blends different interesting cultures. Nomadic style focuses on one of the special works, which is a style that shows diversity and freedom.
Designed with the bold and stylish in mind, the project breathes the dynamism of New York City into the vibrant landscape of Geylang. This development is by Macly Group, who have established themselves as pioneers of the "shoebox apartment" concept in Singapore, making compact apartments trendy and affordable. NoMa Condo consists of 50 freely owned apartments, created for those who constantly pursue a different lifestyle. Feel the energy and inspiration as you shape this into your home.
Continue to see more details and specifics about NoMa right here!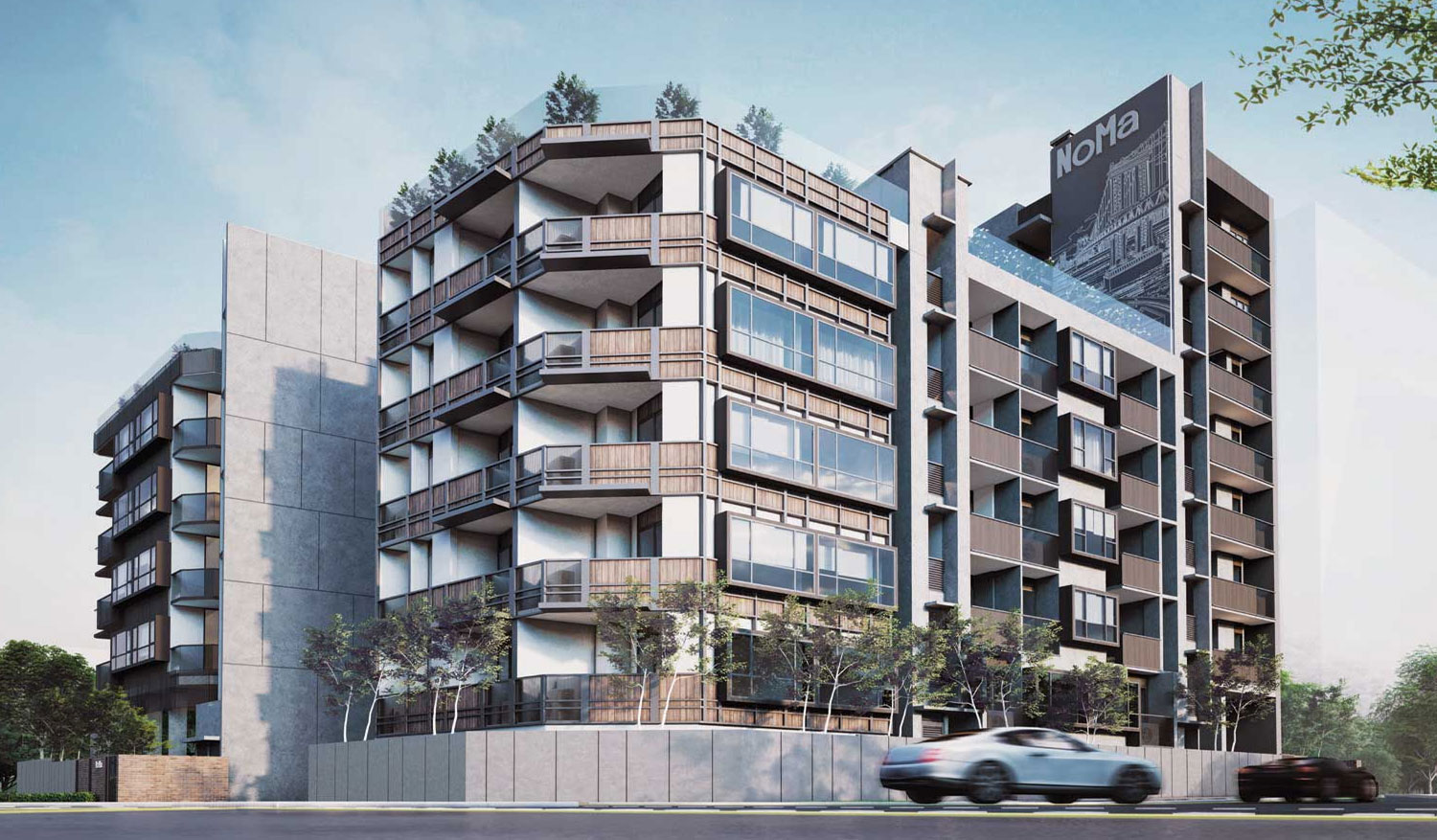 NoMa Facade - The exterior design of the project is a combination of classic and modern
Kindly follow our website to get the the latest news of Mori condo and sign up below and have an exclusive showflat preview of the luxury condo offers!
GET VVIP PREVIEW APPOINTMENT
Be Among The First To Know About Exclusive Project News And Information.